Ciara Slams Future With A $15 Million Defamation Lawsuit
10 February 2016, 12:13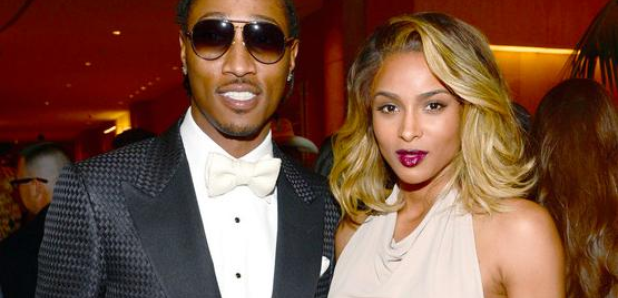 Ciara is suing her ex after he made accusations about her parenting skills on Twitter.
Ciara is not happy with her ex and baby daddy, rapper Future. The singer is suing him for defamation and slander after he questioned her mothering skills in a Twitter rant, asking for $15 Million dollars (£10Million).
Last month, Future posted a rant on Twitter aimed at his ex.
I gotta go through lawyers to see babyfuture...the fuckery for 15k a month

— FUTURE/FREEBANDZ (@1future) January 4, 2016
I been silent for a year & a half..I ran outta patience

— FUTURE/FREEBANDZ (@1future) January 4, 2016
I jus want babyfuture that's all.

— FUTURE/FREEBANDZ (@1future) January 4, 2016
The couple called off their engagement in August 2014, only seven months after their son, Future, was born.
Ciara disputes the claims she has denied Future seeing his son and that he pays $15k a month in child support. As well as the lawsuit she's reportedly demanded that Future deletes his tweets about her.
Ciara has made no mention of this on twitter, continuing to go about her life whilst posting the cute pictures and videos of baby Future.
He Liked My Glasses. He Loved My Beat #ImInLove
My World!
#TheCoolestOneYearOldIKnow #TheBestTimesOfMyLife pic.twitter.com/IYRLPxgfkh

— Ciara (@ciara) February 1, 2016
However she did post this positive message the same day as Future's twitter rant.
Mood #HappyFriday pic.twitter.com/e3h1O6w9O8

— Ciara (@ciara) January 8, 2016