Chris Brown Just Won A Massive Custody Battle For Royalty
15 August 2016, 09:59 | Updated: 15 August 2016, 10:05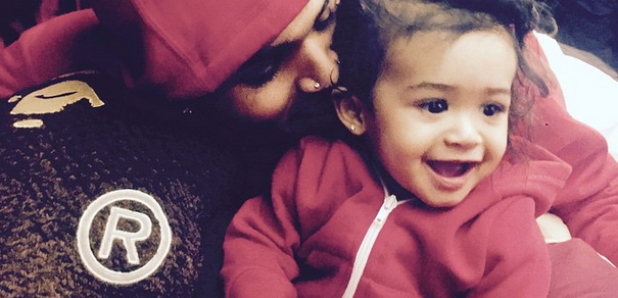 Breezy maintains joint custody for his daughter.
Chris Brown has claimed a major victory in his continued custody battle with Royalty's mother Nia Guzman.
According to TMZ, Guzman was attempting to gain sole custody of their two-year-old daughter, however all of her requests were denied in court.
She originally wanted Chris Brown to be monitored while spending time with Royalty, to have him tested for drugs and to ban his mother from the seeing the child completely.
But the judge turned down all of these requests and instead maintained the joint custody system that is already in place.
This currently allows Breezy to spend 12 unmonitored days with Royalty a month.

When Guzman first filed her legal documents for the case, the judge also ordered Chris Brown to pay her $20,000 lawyer fees.
But due to the nature of Brown's victory, they judge said she was no longer entitled to the money.
Another hearing was also scheduled, with Guzman aiming to earn $16,000 in child support from Breezy – a significant increase on her current monthly total of $2,000.
However Guzman has since dismissed her support petition.