Chris Brown & Tyga Fans "Force Chrvches Lead Singer Out Of Her Home" With Death Threats
2 May 2019, 11:50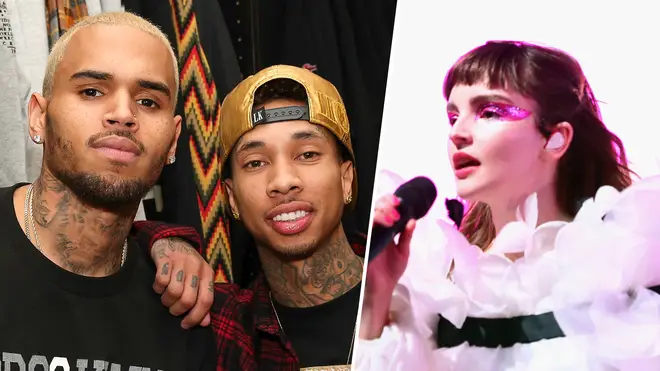 Lauren Mayberry, lead singer of Scottish band Chvrches, tweeted that she's having to move house after fans of Chris Brown and Tyga sent her death threats following her comments on their collaboration with Marshmello.
Last week, Scottish band Chvrches expressed their disappointment in EDM producer Marshmello, a recent collaborator of theirs, for working with "predators and abusers," in light of his new song with Chris Brown and Tyga.
After publishing their Twitter statement, the band received severe backlash from fans of Breezy and T-Raww who were quick to defend their idols controversial pasts.
And now, the group's lead singer Lauren Mayberry claims she's being forced to move from her home after their tour finishes due to the amount of death threats she has received.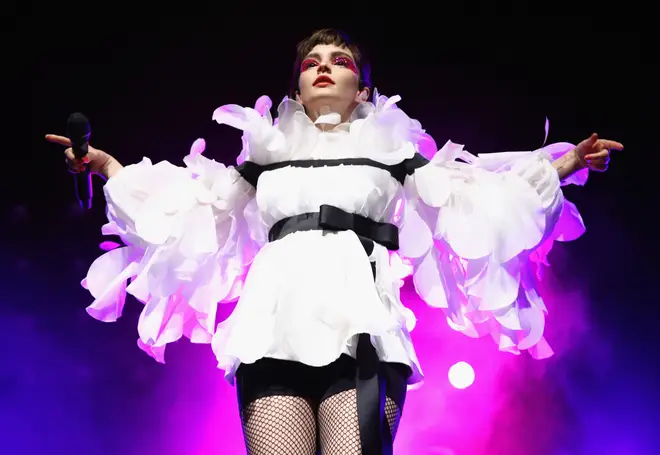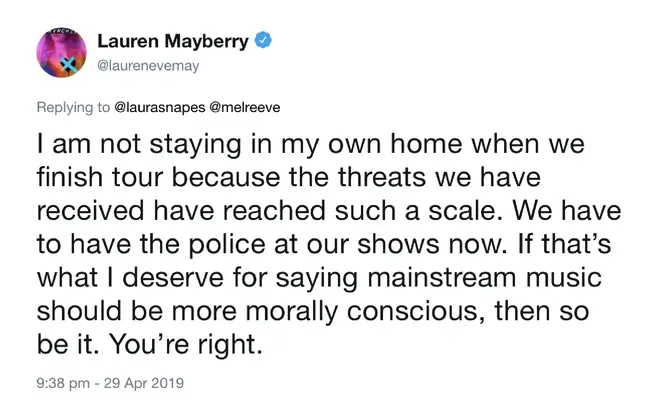 "I am not staying in my own home when we finish tour because the threats we have received have reached such a scale," she wrote on her personal Twitter account.
"We have to have the police at our shows now. If that's what I deserve for saying mainstream music should be more morally conscious, then so be it. You're right."
The news comes after Mayberry posted screenshots of alleged abusive messages she received from fans of the 'Ayo' hitmaker since their initial statement was released.
"We like and respect Mello as a person but working with people who are predators and abusers enables, excuses and ultimately tacitly endorses that behavior," the band wrote. "That is not something we can or will stand behind."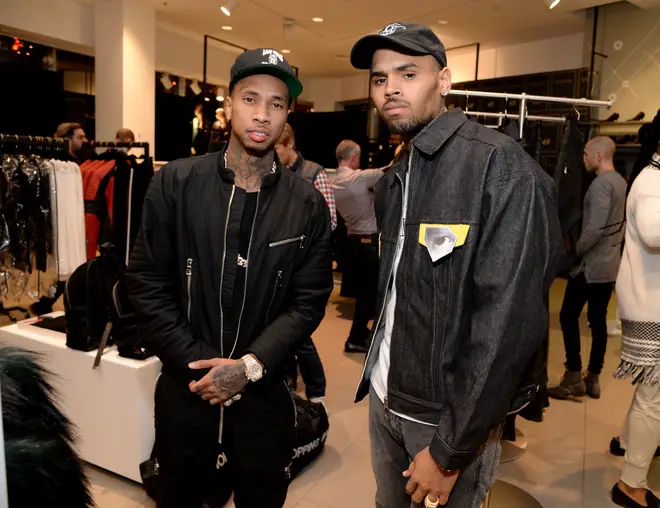 The band received backlash from fans of Brown and Tyga, and soon after the statement was released, Breezy hit back to defend himself while wishing the group "walked in front of a speeding bus full of mental patients."
"Keep groveling over your own insecurities and hatred. IM BLACK AND PROUD," he continued. "AND I KNOW IT HURTS THAT U GUYS ARE STRUGGLING WIT LIFE OR PEACE SO U ARE FORCED TO SEE MY SUCCESS."
Tyga also proceeded to comment on Chvrches' statement, writing, "Where all God's children. Everyone makes mistakes no ones perfect. Let's Keep the energy positive."