Chris Brown Thirsts After "Baby Mama" Ammika Harris With Raunchy Instagram Comment
25 September 2019, 10:06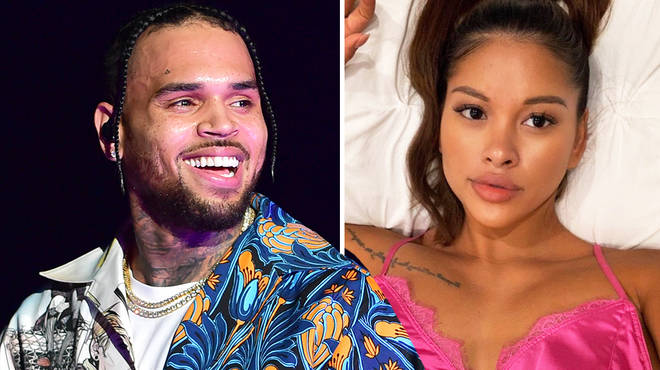 Singer Chris Brown left a flirty comment on his alleged baby mama, Ammika Harris' photo. This comes days after Breezy commented on Rihanna's lingerie photo.
Chris Brown recently received backlash after commenting underneath Rihanna's lingerie photos. However, the singer is back in the comments section on Instagram, this time, on his ex-girlfriend Ammika Harris' page.
Earlier today, (Sept 24) Chris Brown took to Instagram to flirt with his alleged ex-girlfriend Ammika Harris, who is allegedly carrying the singer's baby.
Model Ammika posted a cute selfie on Instagram, showing her biting into a watermelon. Harris captioned the photo "All I'm eating rn" with a watermelon emoji.
Many fans believe that Ammika was hinting to her pregnancy, saying that watermelon is her craving.
Breezy came across the post and couldn't help himself. The "Privacy" singer saw the sultry photo and commented in typical Chris Brown style.
The 30 year-old rapper commented a naughty flirtatious comment, saying "Dats all I'm eating too" with a naughty devil face emoji.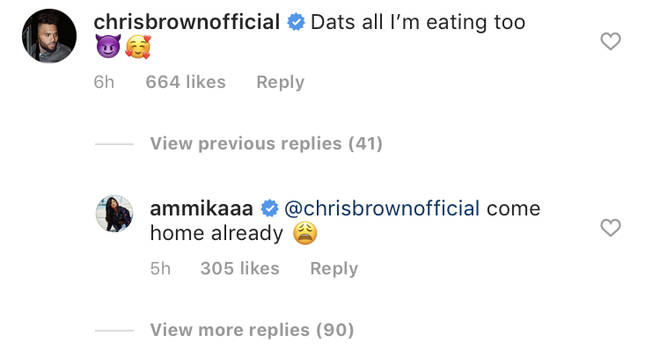 This comes just days after Chris Brown hit up Rihanna in her comment section. Brown wrote "I wanna be the lamp," referring to the lamp lying next to Rihanna, on her lingerie photo.
He later posted a photo on his Instagram story of his face edited onto the lamp, with a laughing emoji.