Tekashi 6ix9ine Claims Girls Keep Mistaking Him For Chris Brown Following UK Ban
22 June 2018, 10:18 | Updated: 22 June 2018, 11:11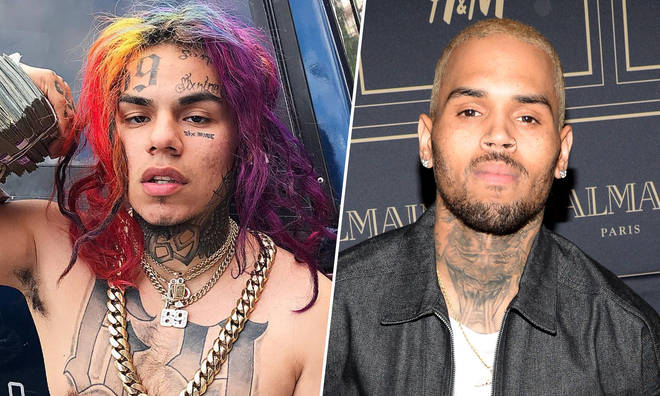 He also says people think he looks like Trey Songz.
Tekashi 6ix9ine has claimed women keep mistaking him for singers Chris Brown and Trey Songz.
The 'GUMMO' rapper, who was recently denied entry to the UK ahead of his since-cancelled shows in the country, took to Instagram to comment on the alleged comparisons.
"Yo so a lot of girls tell me I look like Treys Songz and sh*t, but I don't know..." he pondered, before claiming that women also think he looks like R&B crooner Breezy.
"People be confusing me with Chris Brown." he says whilst staring into the camera.
"Wtf ? trey songs? Chris Brown? ......why would u say that..my g what is you smokin," wrote one confused follower.
"Nah bro... keep dreaming honey! disrespectful.." wrote another.
Tekashi, real name Daniel Hernandez, claims to be "in Europe right now" following the abrupt cancellation of his two sold out shows in London and Manchester this week.
According to TMZ, the rapper believes UK customs agents refused him entry into the country because of his recent rap altercations, with sources citing his ongoing beef with Chief Keef as a likely reason.
He says border control made up "lies about his criminal past" to prevent him from entering, despite his team allegedly preparing all of the "proper paperwork and sponsors" months prior to the visit.
Meanwhile, the controversial rapper vowed to tone down his trolling following the tragic death of 20-year-old rapper XXXTentacion.