Chris Brown Admits He Wants To Get Back With Karrueche In New Interview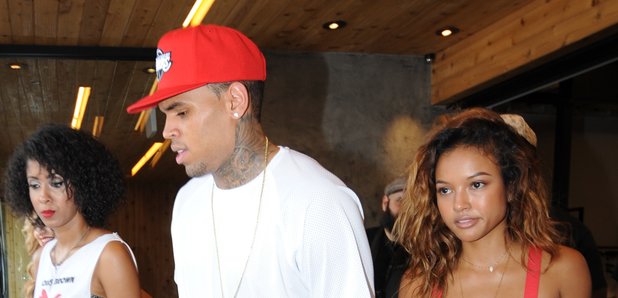 "Of course I still love her," Breezy admits.
Chris Brown has spoken openly about his recent attempt to reconcile with ex-girlfriend Karrueche Tran in a brand new interview.
"I'm going to be honest and be a man about it and just take it one day at a time," Brown told Ryan Seacrest, responding to a question about whether he wanted Tran back. "I can't promise anything and I can't jump over the moon, but it takes time for all wounds [to heal]. I take full responsibility for my actions and things that I've done in the past. I feel like it's just a time thing."
Model Tran ended the pair's relationship after discovering Brown had secretly fathered a child with another woman, tweeting "no baby mama drama for me".
Listen to the full interview below:
Breezy tried to approach Tran after booking a table next to hers at a nightclub last week. Tran was photographed leaving the club, with Brown pursuing her closely behind, even forcing himself into the car she left in.
"Of course I still love her," Breezy admitted, "but mentally right now, I think everything takes time. I just need to focus on being the best father I can be."
Brown also revealed that he is trying to arrange "a playdate with the young Hollywood kids," including Kim Kardashian and Kanye West's daughter North West, Beyoncé and Jay Z's daughter Blue Ivy, and Tyga's son King Cairo Stevenson.