Chris Brown Splits Up With Karrueche Tran, Claims She Secretly Dated Drake
7 December 2014, 09:21 | Updated: 7 December 2014, 09:23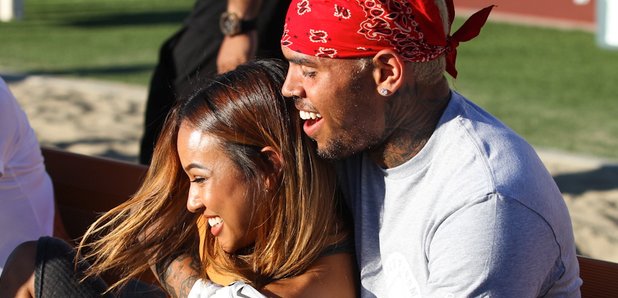 This is confusing.
Chris Brown has confirmed that he has split up with his girlfriend Karrueche Tran, claiming that she had been going on secret dates with Drake.
The singer made the announcement on Instagram, just hours after Tran, who claimed she had initiated the split, posted a message about her relationship with Chris.
Chris Brown has since deleted his message from Instagram, but in it he made a series of accusations about Tran, including about her friendship with Drake.
"We've got scars, some of them u gave me, some of them I've caused," he wrote. "That ride or die act we have been fooling the world with obviously ain't working. I was locked up for damn near 4 months and only got 1 visit from you while u was hosting parties and taking secret trips to Toronto, going on dates with Drake!"
He continued: "So let's not try to save face for public opinion because I don't need to play victim so people can take my side."
He also said: "I made it clear to the world who my girl was and made your life equal to mine even at the cost of me not focusing on my career at times. So miss me wit the bullsh*t. Now yall know the real."
Brown deleted the message, but later posted a picture of himself that was captioned, "Work. Work. Work."
This story is developing.