Soulja Boy Officially Confirms Chris Brown Boxing Match
5 January 2017, 10:22 | Updated: 5 January 2017, 10:30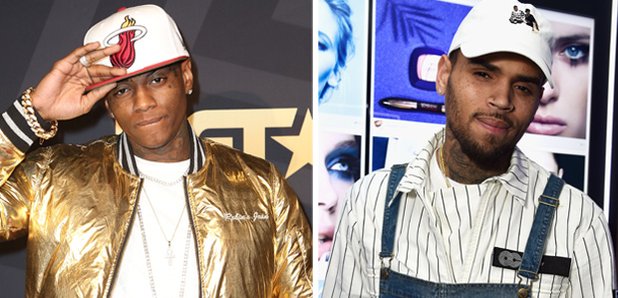 It's going down.
Soulja Boy has officially confirmed that he will fight Chris Brown in a special 1 v 1 boxing match.
Writing on Instagram, the Atlanta rapper said: "It's going down! Signed my contract I'm leaving the fight with $1,000,000."
The celebrity fight will reportedly take place in March in Las Vegas and is being backed by boxing legend Floyd Mayweather.
"I got the best ever my big bro @floydmayweather training me damn," Soulja Boy confirmed.

After the official announcement, Chris Brown told his 34 million Instagram followers that he was ready for the fight.
"Now that we have your undivided attention, boxing match set," wrote Breezy.
"Legally. Man to Man. No more dissing and no more talking. We in the ring with it. Challenge accepted."
The boxing match follows-up days of feuding, which included several offensive social media posts and a heated exchange between Chris Brown and Karrueche Tran.
The exact venue and date for the fight is still to be confirmed however the event will be a pay-per-view event.