Soulja Boy Provides Important Update On Chris Brown Fight
16 January 2017, 11:15 | Updated: 16 January 2017, 11:19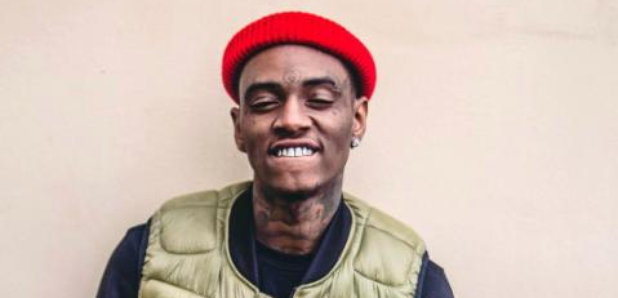 The rapper just dropped some brand new details.
Soulja Boy has given an update on his upcoming fight with Chris Brown during an interview with TMZ over the weekend.
The rapper claims he is "training hard" in preparation for the boxing match, which will see Soulja go head-to-head with Breezy in an attempt to settle their ongoing feud.
"I've been training every day," he said, "I'm focused, man. I just hope to give it my best. It's gonna be one of the biggest fights of the century, you know what I'm saying? [It's going to be one of the] biggest fights of the year."
According to the report, the 'Crank That' rapper was just arriving back in Los Angeles from a stay in Hong Kong, which was frequently documented on his Instagram.
His recent stream of photos seem to depict a very lavish lifestyle, involving various new sports cars and designer clothes.
Despite this, Soulja claims that money is not the driving factor behind his desire to win - it's respect.
"It's not about the money at all," Soulja Boy continued. "It's about me, my respect as a man. I was disrespected as a man."
"I was challenged to a fight [and] I accepted the challenge," he continued, "It's not about the money. I've been making millions of dollars since I was 17 years old.
"It's not about the money at all, it's about my respect. I'ma go into the fight and give it my all and I'ma knock his a** out."
Soulja also admitted he might need to forgo one of his vices in order to achieve success in the fight.
"I smoke a lot so I had to put down the weed," he said, after revealing his main area of focus during training is his "breathing."
Despite previous reports of the boxing match being relocated to Dubai, Soulja was quick to rubbish the claims, adding that the fight is supposed to go down in one of it's two original locations, Los Angeles or Las Vegas.
"I don't know where that came from," he argued, "We supposed to fight in Vegas or L.A., that's what Floyd said."
In addition, the rapper claims that, according to his trainer Floyd Mayweather, the fight is set to go down in March rather than the previously reported January date.
"I got two months to train," he continued, "I just got off the phone with Floyd Mayweather, man, we doing it in Vegas in March."
The rapper appeared to be feeling confident about the upcoming face-off.
"I think I'm gonna win," he said, "I'm not saying it's gonna be an easy win but I think that I'm gonna win for sure."
And finally, upon being asked if he had a message for his opponent, Soulja replied: "Ay, man, after the fight we can shake hands and be friends."