Here's Why The Chris Brown Vs. Soulja Boy Fight Has Moved To Dubai
10 January 2017, 17:41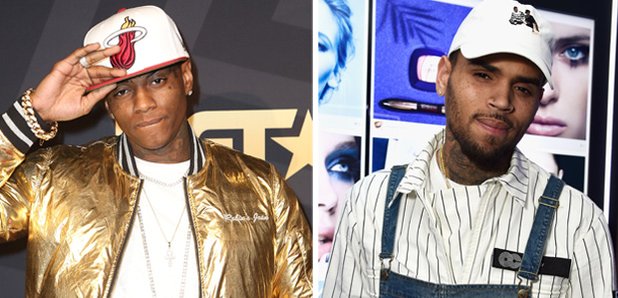 The date is rapidly approaching!
The highly-antipicated fight between Chris Brown and Soulja Boy has been moved to Dubai, TMZ reports.
The publication claim that the upcoming boxing match has moved from it's original location of Las Vegas due to a variety of reasons.
"The initial plan was for a Vegas fight, but we've learned there are several rules and regs that would make such a fight impossible there," says TMZ.
The site adds that there is also a "mandatory drug test for amateur fights," - a test which TMZ argue "both Chris and Soulja know they would never pass."
In related news, Soulja Boy recently opened up in an interview about the real reason behind his ongoing beef with Breezy.
According to the rapper, the beef all started over one of Brown's famous ex's - and not, like many people may assume, Karrueche Tran.
Soulja has also posting various workout pictures on his Instagram, seemingly in preparation for the big fight.
Meanwhile, Breezy seems to be focusing on other areas - the singer appears to be working hard in the studio making new music.