Soulja Boy Sparks Beef With Chris Brown After Liking THIS Photo of Karreuche
3 January 2017, 11:59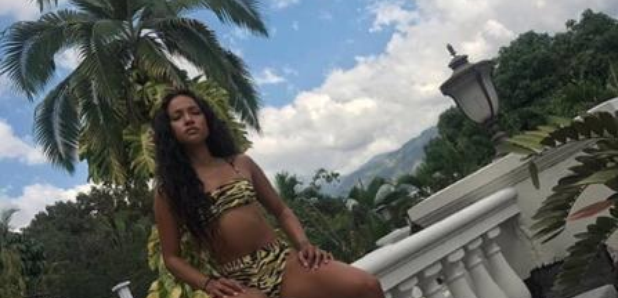 This got way out of hand.
Soulja Boy has exposed Chris Brown after the rapper liked one of Karreuche Tran's racy Instagram posts.
The 'Crank That' artist's latest beef ensued after he hit up Brown's ex on the site, commenting on her latest snap with a heavy stream of heart-eye emojis.
Soulja Boy has since posted tweets claiming that Breezy allegedly called Soulja, claiming that he wants to "fight" him - despite the fact that Brown and Tran officially called off their on-again-off-again relationship in 2015.
The rapper also accused Brown of overusing drugs before referencing the infamous L.A. Bloods gang, Fruit Town Piru.
Chris brown just called me and said he wanna fight me because I liked @karrueche picture on Instagram this nigga a bitch

— Soulja Boy (@souljaboy) January 3, 2017
Aye @chrisbrown pull up nigga I'll knock yo Bitch Ass out stop snorting so much coke nigga. FRUITS

— Soulja Boy (@souljaboy) January 3, 2017
And whilst Karreuche seemed to be ignoring the drama and focusing on studying, Soulja Boy continued to push Brown's buttons by sending more heart-eye emojis her way.
Okay back to studying ✌

— Karrueche Tran (@karrueche) December 28, 2016
January 3, 2017
Chris Brown is yet to officially respond to the comments.