Chris Brown Slams Unappreciative Fans On His Instagram Page: "Do Not B*tch & Moan"
24 January 2018, 12:58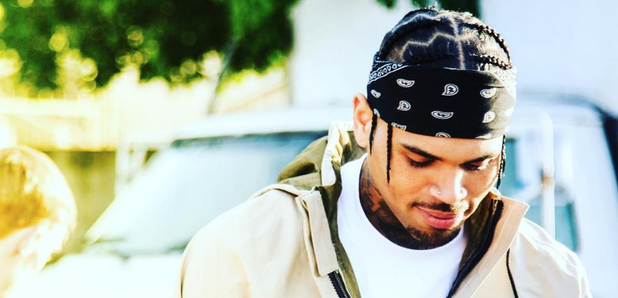 Breezy is fed up with his Instagram haters.
Chris Brown has slammed fans on his Instagram for complaining about not being tagged in their own videos and pictures on his page.
The 'Heartbreak On A Full Moon' singer, who has over 41 million Instagram followers, often posts videos of people dancing to his songs on his page.
However in a now-deleted Instagram post, the singer has fired back at fans for flooding his comments sections asking to be tagged in their own work.
"If I post artwork/videos of people's talents… do not b*tch and moan about a tag!" he said.
"I love showing different sh*t on my page and to be honest… some of y'all be having -45 followers and really think people see y'all sh*t. You're welcome Godbless," he wrote.
Following Chris Brown's explosive outburst, fans have taken to Twitter offer their side of the debate.
so because you're a "~famous artist~" it's okay to repost someone else's work without tagging them, mentioning them, crediting them ... and you crop out their watermark and logo? nah chris brown, sit down again.

— rizuki ann (@rizukiann) 23 January 2018
Chris Brown is the same narcissistic jackass who wants to be credited for everything he does, including breathing but he's having a hard time tagging people in THEIR work?

— Lost all my Jaywrays (@omosound1) 23 January 2018
Alot of people copy or repost pics without tagging n this is a problem because Chris Brown is a celebrity?

— David Troy (@davidtroy512) 24 January 2018
Just like you want to be properly credited with your artistry, artists want the same with their work you repost. Posting that response took longer than just simply tagging the artist in the first place. Just saying. @chrisbrown

— Vonster Uchiha (@VonsReign) 23 January 2018
Meanwhile, Chris Brown is currently rumoured to be working on a new joint mixtape with R&B singer Jacquees.
The singer recently posted footage of the pair working on new music in the studio.