Chris Brown's 3-Year-Old Daughter Royalty Launches Clothing Line
8 August 2017, 12:50 | Updated: 8 August 2017, 12:54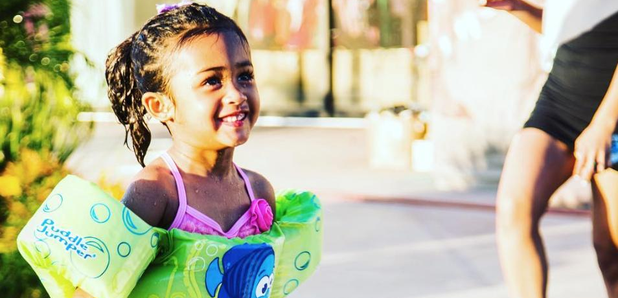 Royalty is heading into the fashion world.
Chris Brown's three-year-old daughter Royalty is preparing to launch her own unisex clothing line.
Despite not being old enough to go to preschool, she plans to kick-start a career in fashion by creating a company.
Alongside her mother Nia Guzman, Royalty will release a unisex clothing line personalised by herself, featuring monster graphics, two pieces and cosmetics.
According to TMZ, Royalty's goal is to create clothes "for the fun and energetic kid with an outgoing personality."
Despite being 3-years-old Royalty's move into fashion isn't surprising after her mother obtained a trademark for her name back in 2016, which includes the rights to include her name on a series of products.
Royalty's new clothing line is available to buy here.
She appears to be following in the footsteps of her father Chris Brown, who also has his own clothing line ' Black Pyramid'.
Royalty is the latest in the growing trend of celebrity kids to become business-minded at an early age.
DJ Khaled's son Ashad was the "executive producer" of his latest album 'Grateful', Blue Ivy "launched" her rap career following her feature on JAY-Z's '4:44' and Swizz Beatz and Alicia Keys' son Egypt produced a song on Kendrick Lamar's 2016 EP 'Untitled Unmastered'.