Chris Brown Suggests Joint Tour With Rihanna, Receives Huge Backlash From Fans
12 February 2018, 10:29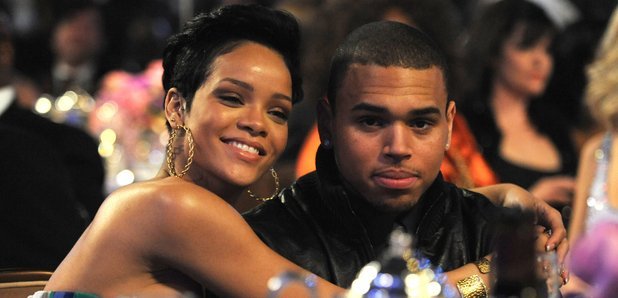 Breezy is under fire!
Chris Brown has sparked a huge backlash after claiming that he wants to go on a world tour with Rihanna, Beyonce and Bruno Mars.
The 'Heartbreak On A Full Moon' singer, who recently ended his 'Party' tour, wants to hit the road again as part of an incredible all-star R&B line-up.
"A CRAZY WORLD TOUR would BEYONCE, RIHANNA, BRUNO MARS, CHRIS BROWN. "2 for 2". And if y'all decide to do it without me... give me 10%," he said on Twitter.
Just thinking.... A CRAZY WORLD TOUR would BEYONCE, RIHANNA, BRUNO MARS, CHRIS BROWN. "2 for 2". And if y'all decide to do it without me... give me 10%.

— Chris Brown (@chrisbrown) 9 February 2018
However following the tweet, Chris Brown was slammed by fans concerned for the safety of Rihanna, following his history of domestic abuse and sparked a heated debate.
Nah rihanna is pregnant and busy living her best life being treated like a princess by her millionaire I mean billionaire boyfriend.Respect that. You expect her to go on tour with her ex boyfriend to perform cake cake cake I dunno if @rihanna is bout that life9yrs too late

— Juliette Wilson (@Aboutjulez) 10 February 2018
Chris Brown didn't just hit Rihanna and it was over with. Other women have said he is mentally/emotionally abusive towards them. He stalked Karrueche and joked about killing her and put hands on her as well. She was granted a protection order against him in their state.

— Richey Collazo (@RlCHEYY) 12 February 2018
i'm sorry but chris brown the GOAT... y'all just don't like him cause he beat the piss out rihanna but cmon nah son... he the closest thing to MJ we gone ever have foh

— mula (@GlizzyBambino) 11 February 2018
People are still letting that situation with Chris Brown and Rihanna cloud their brains that they forget Chris Brown is still incredibly talented and definitely up there with the greats.

— Mrs Joshua. (@mamasupermalt) 10 February 2018
Lmao ya act like chris brown really be wilding. Outside his Rihanna situation which was over a decade ago. And his lil thing with karruchae ya act like he's just straight problematic and try to use that to downplay his talent

— Captain Wolfe (@savage_wolfe) 11 February 2018
Interestingly, some fans even suggested that Chris Brown was simply not big enough to share the stage with his R&B peers.
Ppl saying Chris Brown not on Beyonce , Rihanna or Bruno level. Listen....you ain't gotta like him but talent wise...... That man is THERE!!!!! CLASSIC AFTER CLASSIC AFTER CLASSIC. We can argue

— (@MizzCreme) 9 February 2018
Chris Brown IS less talented than Bruno and Rihanna. Like by alot

— MonsterKing (@CerromeRussell) 11 February 2018
People were really saying Chris Brown, talent wise, does not belong in the same bracket as Beyonce, Rihanna and Bruno. Lol y'all are something else. Hate the man coz he is a trash human being but can never question the Man's talent FAM.

— Skywalker (@TseMonate_ZA) 12 February 2018
Chris Brown more talented than Rihanna, the fact that y'all are arguing against this is hilarious

— Bad Guy (@badmanjams) 12 February 2018
While others were excited about the prospect of seeing their favourite stars on the same tour.
Or just Chris Brown and Rihanna would sell out stadiums

— CelebrityMinistry (@CelebMinistry) 9 February 2018
I wouldn't be surprised to see Rihanna and Chris Brown on tour together tbh

— Sebastian Fess (@sebastianfess) 9 February 2018
A girl can dream can he just come to the uk like

— Shan (@_shanxb) 10 February 2018
Meanwhile, Chris Brown is currently finishing a joint mixtape with R&B singer Jacquees.
The singer recently gave fans an update about their progress, teasing a new collaboration.