Chris Brown Responds To Bow Wow After He Claimed He Kick-Started Brown's Career
12 May 2017, 10:41 | Updated: 12 May 2017, 11:19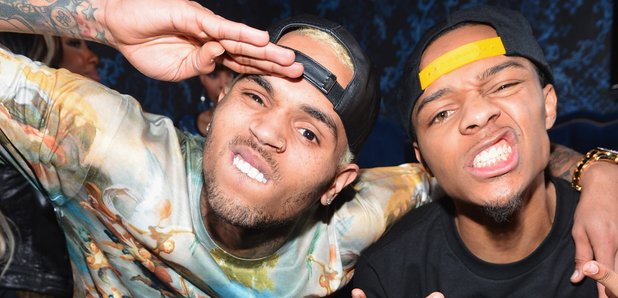 The 'I'm A Flirt' rapper stated that he put Breezy on his first tour ever.
Chris Brown has responded to Bow Wow's recent comments claiming he "put Chris Brown on his first tour ever".
In an interview with Hot 97, the 30-year-old rapper explained how he helped to propel artists including Breezy, Trey Songz and Omarion into stardom.
Bow Wow argued that, by featuring his peers on The Scream Tours of the early 2000's - which the rapper performed as a headliner - he majorly contributed to their success.
Furthermore, the rapper took to Instagram Live to expand on his bold claims.
"They wouldn't even know half these guys that they love today if it wasn't for [Scream] as a platform," he said.
"We put Trey Songz on his first tour ever," he continued, "I put Omarion on his first tour ever."
"I put Chris Brown on his first tour ever, which was The Scream Tour. Ciara - first tour ever was that."
Word soon got back to Chris Brown, who took to Instagram to express his disdain.
"Somebody take bow phone" the 'Privacy' star wrote below the video.
And it wasn't long before Trey Songz also caught wind of the developing drama.
"So Bow said what now?" the R&B crooner captioned his latest selfie.
Bow Wow is yet to respond to the comments.
Bow, real name Shad Moss, is busy promoting his upcoming TV show 'Growing Up Hip Hop: Atlanta', which is set to air in the coming weeks.
However, the rapper has been hitting headlines for entirely different reasons this week after finding himself at the receiving end of a viral Internet challenge.
The trolling was sparked after Moss allegedly lied about boarding a private jet, and being photographed flying on a commercial flight by a fellow passenger shortly after.
Social media was soon swept by the #BowWowChallenge, which saw users make their own fabricated claims about how rich and fortunate they were.