Chris Brown Responds To Controversial Donald Trump Comparison - WATCH
23 January 2017, 11:45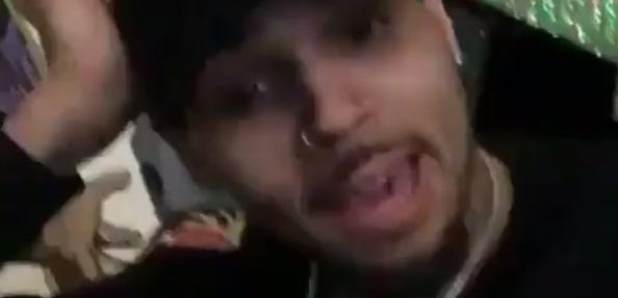 Ansari labelled Donald Trump as "the Chris Brown of politics."
Chris Brown has responded to SNL host Aziz Ansari's recent comments labelling US President Donald Trump as "the Chris Brown of politics".
In the recent skit, Ansari compared the recently elected politician to Breezy, in a monologue.
"I'm sure there's a lot of people that voted for Trump in the same way that a lot of people listen to the music of Chris Brown," he began.
"It's like, "Hey, man! I'm just here for the tunes. I don't know about that other stuff. I just like the dancing and the music. I don't condone the extracurriculars."
Watch the video below:
(Ansari's comment on Breezy is around 1:35)
The comedian went on to liken Trump's notorious campaign slogan 'Make America Great Again' to Breezy's 2013 smash hit 'Loyal'.
"Donald Trump is basically the Chris Brown of politics," he said, "and 'Make America Great Again' is his 'These Hoes Ain't Loyal.'"
And it wasn't long before Breezy caught wind of the comparison.
The 'Party' singer reposted a clip of Ansari making the comments, adding the caption: "F**K NO!!!!!! Somebody tell ALADDIN HOP OFF MY D**K!" before responding in a since-deleted Instagram video.
Ansari is yet to respond to Breezy's reaction.
In related news, Chris Brown recently received a life-time ban at a gym ahead of his upcoming fight with Soulja Boy.