Chris Brown Cryptically Responds After Petition Urging His Label To Drop Him Goes Viral
3 April 2018, 10:46 | Updated: 3 April 2018, 10:52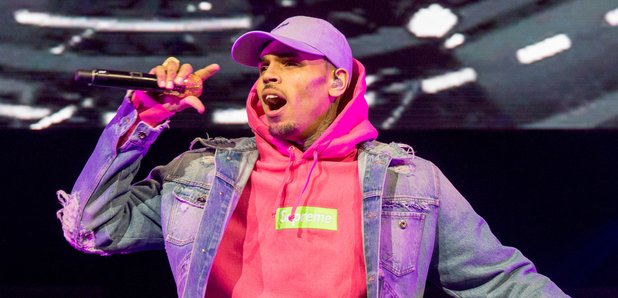 A recent photo of the singer appearing to show his hands around a woman's neck sparked outrage online.
Chris Brown appears to have responded after a petition urging Interscope Records to drop the singers label began circulating online.
The petition, which was initiated by online petition site Care2, was started after images appearing to show Breezy grasping a woman's neck with his hands appeared on social media last week.
Although the singer and his team clarified that there was no foul play involved, the petition is urging industry giant Interscope Records to drop Brown's label, CBE, from under its umbrella.
"Brown's response to the situation was unapologetic and he continues to show no remorse for his actions," reads the petition, "Brown is a dangerous man with a history of domestic violence and should not be joking about harassing women."
"Tell Interscope Records to stop supporting a domestic abuser and drop Brown from their label."
The petition has a goal of 20,000 signatures. As of today (Tues. 3rd April), it's just under 700 signatures away from its target.
After the petition began to pick up traction online, Chris took to Instagram in the form of a cryptic post, writing "When I look back and no one is there.. I assume that they are ahead of me."
According to Hollywood Life, sources close to Breezy's ex-girlfriend, Rihanna, revealed that the songstress was "disappointed" after the pictures leaked online.
"Rihanna just had all the bad memories dredged up by that horrible Snapchat ad," the source said. "The last thing she needs is for people to be talking about Chris Brown being violent with women again."
"It's just a bad look — period. After everything they went through, she's disappointed that he'd even play around like that. It's just more proof to her that she made the right choice by moving on."