Chris Brown Responds After Bow Wow Calls Him Out On New Song 'Drunk Off Ciroc'
14 March 2018, 10:51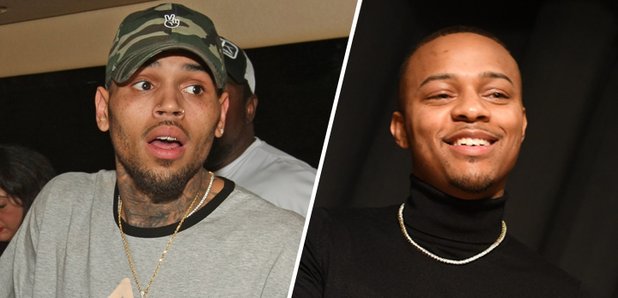 Bow Wow has since clarified his intention behind the track.
Chris Brown has addressed Bow Wow after the rapper called him out in his new song 'Drunk Off Ciroc'.
During the track, Bow appears to reference an unpublicised beef between the longtime friends and collaborators as he name-drops Breezy.
"I skipped a show just so I could see you Chris," he raps. "Day ones, me and you been through a lot of sh**/ No matter what you gonna always be my little brother,"
He continues, "And it kill me when we in public and we ain't speaking to each other/ This shit crazy/ Oh my fault, Brown, this sh** brazy/ We grown men, let's turn this sh** around."
Bow Wow addresses Chris Brown and where they currently stand as friends in his newest record, 'Drunk Off Ciroc.' pic.twitter.com/PAVpxSx2fi

— Karen Civil (@KarenCivil) 13 March 2018
The track sparked confusion amongst fans following the reference to the unknown falling out. Most notably, Chris Brown himself.
Heading to The Shade Room comments section, the 'Tempo' singer seemed unaware of the alleged beef and questioned Bow on his lyrics.
"IM CONFUSED," he wrote, "…U good bro?"
After Bow - real name Shad Morris - caught wind of Breezy's comment, he took to social media to clarify his intentions behind the "vulnerable" track.
"I was drunk off Ciroc in the studio and I just started going," he explained, "Everything I'm talking about [in the track] is just how I felt,"
"The things that I've been going through my life in the past six years, there's a lot of sh** y'all don't know."
Moss then confirmed that he has "no beef" with Chris and never will, adding that the track was "not a diss" but "a simple damn I miss my dawh."
Last year, the then-30-year-old rapper sparked controversy after claiming he helped to propel artists including Chris Brown, Trey Songz and Omarion into stardom.
Bow argued that, by featuring his peers on The Scream Tours of the early 2000's - which the rapper performed as a headliner - he majorly contributed to their success.