Chris Brown Receives Lifetime Ban From Gym Ahead Of Soulja Boy Fight
10 January 2017, 11:52 | Updated: 10 January 2017, 12:08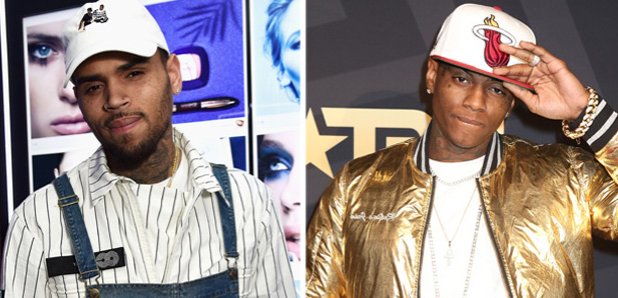 It's not looking good for Breezy!
Chris Brown has received a lifetime ban from Life Time Fitness gym, reports claim.
The singer was allegedly kicked out of a New York gym belonging to the chain last week after a disagreement with a manager.
TMZ reports that Breezy and his crew were playing loud music, swearing and hurling insults across the basketball courts. Upon being asked to to leave the premises, witnesses claim Brown was "spitting" on his way out.
However, it appears that the company won't have to worry about seeing Breezy any time soon.
A representative for the company told the publication that Brown and his crew have been "banned permanently from the company's more than 100 locations."
They added that his "actions, behaviour and aggression towards their staff was completely unacceptable" and would not be tolerated.
The ban comes in at a potentially bad time for Breezy, as his boxing match against Soulja Boy is rapidly approaching.

It was recently revealed that former heavyweight champion Mike Tyson had stepped in to train the singer, whilst fellow boxing icon Floyd Mayweather had chosen to train Soulja.
In a case of serious role reversal, Tyson even stepped into the studio to record his own diss track aimed at Soulja Boy.
The upcoming boxing match is set to take place on 28th January 2016 in Dubai.