Chris Brown And Ray J React To Appearing Naked In Kanye West's 'Famous' Video
28 June 2016, 10:03 | Updated: 28 June 2016, 12:07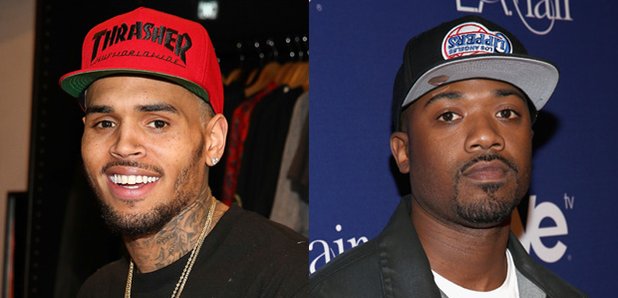 There are mixed reactions.
Chris Brown and Ray J have reacted to Kanye West using their naked body doubles in his new 'Famous' music video.
Yeezy premiered the controversial visuals on Friday, showing a number of celebrities naked in a bed - including Taylor Swift, Rihanna, Chris Brown, Donald Trump, Kim Kardashian, Ray J and more.
Kanye is rumoured to have used wax figures and body doubles to create the video.
Breezy, who is featured laying on his front, has taken to Instagram to voice his opinion.
"Why I gotta have the plumbers butt/ crack showing WAX figure?" he said jokingly.
"This n*gga KANYE CRAZY, talented, but crazy."
However Ray J, who was part of Kim Kardashian's infamous sex tape, is less than impressed with Yeezy's latest work.
"Man, I'm just trying to stay positive. I'm engaged. My marriage is all messed up 'cause of craziness. I'm not part of nothing crazy," he told Entertainment Tonight at the BET Awards.
"I walk down a good path. My fiancee tripping. It's all bad in my world, and that ain't cool.
"Don't put me part of nothing that's weird, that don't make no sense. Can I grow up?"
Meanwhile, Taylor Swift has also reportedly hit out at Kanye for including her in the video.
According to Hollywood Life, the singer is "livid" and "horrified" by the visuals and feels "betrayed" by Kanye West.
The visuals are still exclusively available on TIDAL however Kanye reportedly aired it on E! last night.
Has Kanye gone too far this time?