Chris Brown & R. Kelly's 'Juicy Booty' Song Sparks Huge Twitter Debate
9 November 2017, 16:09 | Updated: 9 November 2017, 16:13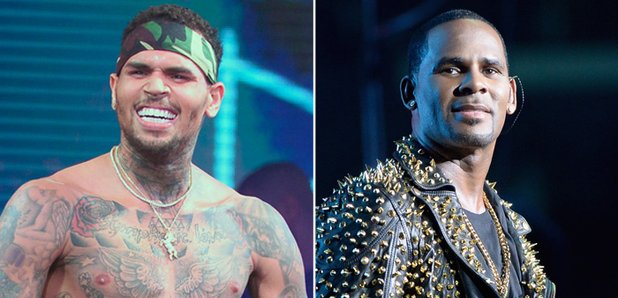 The duo's new collaboration is dividing opinions.
Last week, Chris Brown released his hotly-anticipated eighth album 'Heartbreak On A Full Moon' and fans couldn't wait to listen to it.
The album was generally well received among avid Breezy followers, who couldn't wait to sink their teeth into the monster 45-song tracklist.
However, one particular track on the album has divided opinions online due to one of the artists Brown chose to collaborate with on it.
'Juicy Booty', the third track on 'HBOAFM', features petite soul songstress Jhené Aiko and R&B singer R. Kelly - the latter of whom many people were not happy to see make an appearance.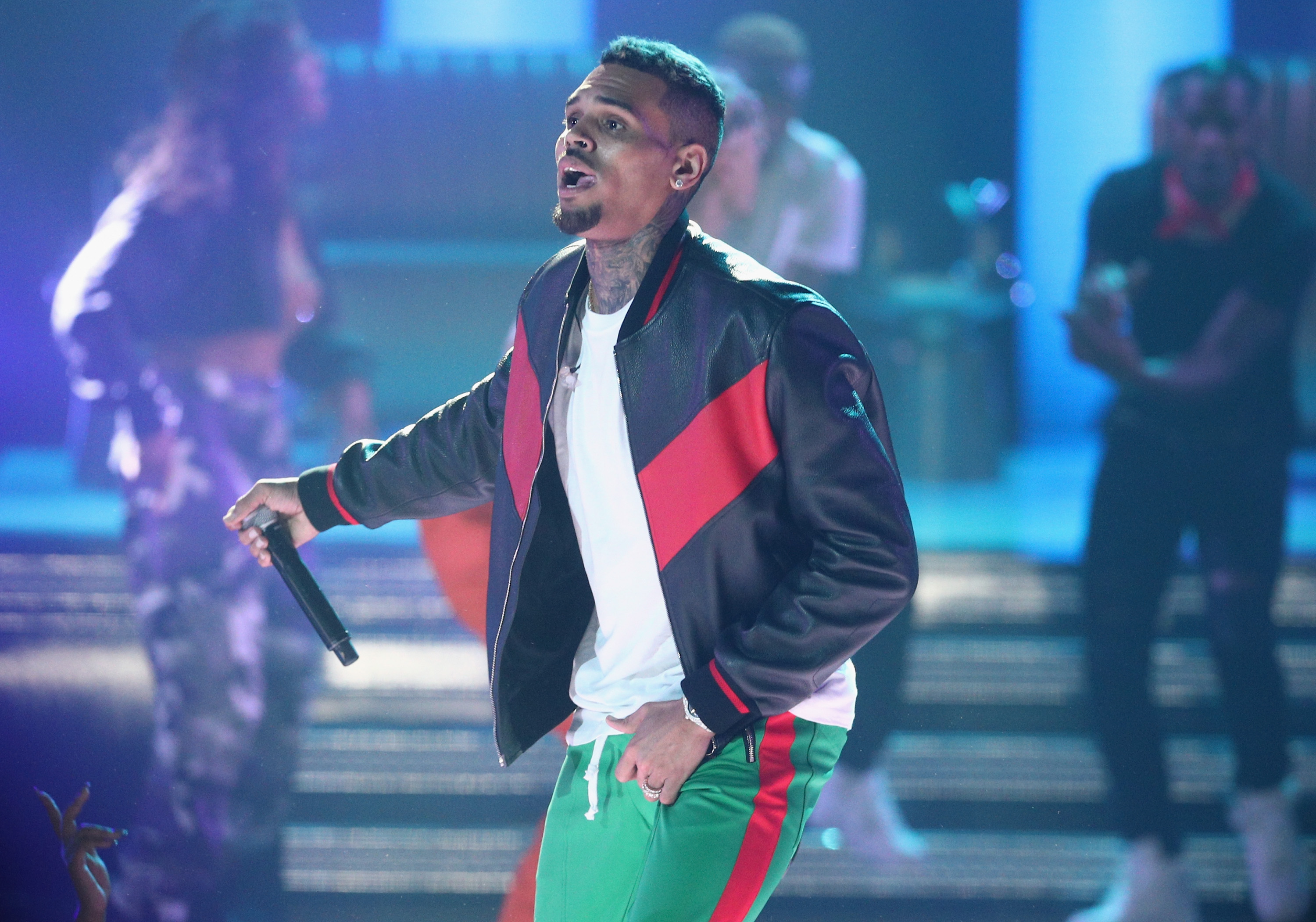 Earlier this year, Kelly was accused of holding a number of women against their will in a "sex cult" and manipulating their lives.
The singer has denied the claims, but a number of alleged victims have since spoken publicly about their painful experiences with Kelly and have urged other victims to come forward.
People are shocked that despite the ongoing allegations, Brown proceeded to collaborate with the 'Ignition' singer - especially on such a sexually-suggestive song.
Brown has struggled to escape his own history of violence towards women, with his infamous assault on Rihanna in 2009 being brought up once again following the track's release.
People are upset that the song is achieving commercial success as the album's most popular track, particularly in light of recent sexual abuse allegations in Hollywood and around the world.
While multiple industries are reeling with sexual harassment/assault scandals, R. Kelly and Chris Brown just released a new song collaboration.

The song title? "Juicy Booty."

It's one of the best-selling releases. I have no words for this. https://t.co/EFerilmQ18

— Karen Attiah (@KarenAttiah) 8 November 2017
How in tf are Chris Brown and R Kelly putting out music TOGETHER in 2017 and its charting?! This is some twilight zone shit.

— Danny United (@dannyunited) 8 November 2017
Chris Brown and R. Kelly on one song makes me wanna get a lawyer for my unborn daughter

— hello ppl (@SodieEvolved) 31 October 2017
Who thought this R. Kelly, Chris Brown collaboration was a good idea? One will bite you on the arms and the other will hold you captive in his house. How to choose?

— jelani cobb (@jelani9) 9 November 2017
With all the sexual harassment stuff coming to light I just want to remind people that Chris Brown has assaulted a women and then been accused numerous times since of violence or threats to women. Remember before u pick up his new album #ChrisBrown oh yea and R Kelly #pedo

— Trevor (@trevtev) 8 November 2017
Wait wait wait. You're telling me that there's a Chris Brown/R. Kelly song out there?
ARE YOU EFFING KIDDING ME?!
This is disgusting.
WHY ARE WE CONTINUING TO LET THIS HAPPEN AND LET THESE PEOPLE GO ON CONSEQUENCE-FREE!??

— Jen Vesp (@JenVesp) 8 November 2017
R. Kelly and Chris Brown did a song together, so, I dunno, can someone put that in jail?

— Kevin McCaffrey (@KevinMcCaff) 9 November 2017
On the flip side, many fans have taken to social media to voice their love of the song.
juicy booty - chris brown, jhene aiko, and r kelly is my new fav

— x (@papienoy) 1 November 2017
Song of the week/month/year/decade/century : Juicy Booty- Chris Brown ft. Jhene Aiko & R. Kelly

— Dest (@ohitsdestinee) 4 November 2017
Chris Brown ft. Jhène Aiko & R. Kelly x Juicy Booty
This song is such a vibe

— !!!!! (@soso_ngwendu) 4 November 2017
A SONG WITH JHENE R KELLY AND CHRIS BROWN FOSBSISMDJFBD MY LIFE IS COMPLETE

— victoria (@_victoriiiaaaa_) 9 November 2017
Just this week, 'Heartbreak On A Full Moon' achieved gold certification and earned Brown his seventh No. 1 album.
"We did it! Ya'll f**king did dat," Brown wrote under a post on Instagram.
The 'Party' singer is yet to respond to the criticism.