Chris Brown Poses With Police After Being Fined In Amsterdam
13 June 2016, 12:01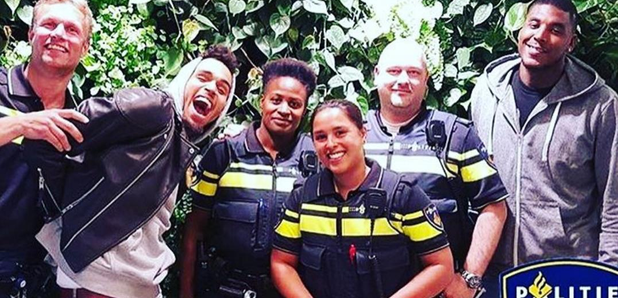 Watch Breezy post an Instagram video from inside the police station.
Chris Brown was arrested whilst visiting Amsterdam on the weekend after police pulled him over for riding a motorbike without a license plate.
The 'Grass Ain't Greener' singer posted an Instagram video from inside the police station letting his fans know what had happened and that the situation was under control.
"Public service announcement kids," he whipsered in the video, "do not ride motor vehicles without license plates. Sorry we just bought the bikes, forgot about the license plates."
Breezy went on to say that he liked the police in Amsterdam; "We're handling the situation as is, but the police are really nice about it. I actually like the police out here".
Chris proved just how much he liked them by posing for a photograph with them and posting it on Instagram afterwards.
It wasn't long before Breezy was back on his bike.