Piers Morgan Claims Muhammad Ali Was "More Racist" Than Trump, Chris Brown Fires Back
6 June 2016, 11:13 | Updated: 6 June 2016, 12:01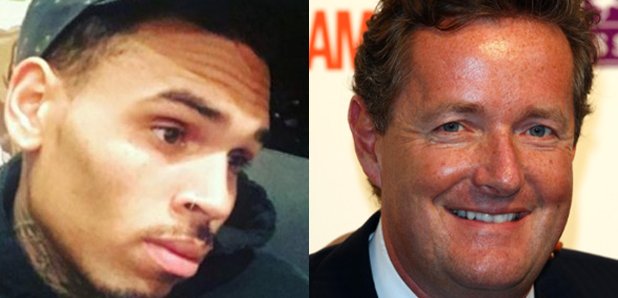 Breezy had some strong words for Piers.
While tributes continue to flood in following the tragic death of boxing legend Muhammad Ali, Chris Brown has got into a war of words with Piers Morgan.
The 'Royalty' singer clapped back at Morgan after he accused Muhammad Ali of saying more racist things than controversial US presidential candidate Donald Trump.
Muhammad Ali said far more inflammatory/racist things about white people than Donald Trump ever has about Muslims. #fact

— Piers Morgan (@piersmorgan) June 5, 2016
"Irrelevant broadcasting!" said Breezy. "Is Ali running for president? I can't wait for people to wake the f*ck up…"
Check out the rest of his outburst below:

Piers Morgan's comments also sparked anger from John Legend, who clapped back at the news presenter with a slick response on Twitter.
.@piersmorgan you could test us by announcing your retirement.

— John Legend (@johnlegend) June 5, 2016
Meanwhile, Chris Brown also recently hit out fans who used homophobic slurs against him on Instagram.