People Are Outraged That Chris Brown Is Starring In A Movie About Women's Basketball
21 December 2017, 11:38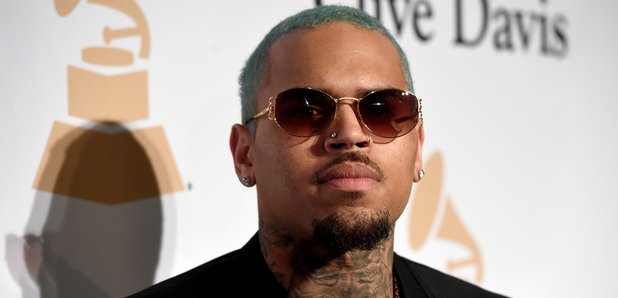 Questions have also been posed about using a male-heavy cast in a women-centric film.
Chris Brown is set to star in an upcoming movie about women's basketball, but not everyone is on board.
The film - titled 'She Ball' - centres around the story of a coach, played by Nick Cannon, who picks a team of female basketball players to help him save Inglewood Community Center, which has been threatened with closure.
Brown and Cannon will star in the movie alongside Cedric The Entertainer and Evan Ross, as well as real life athletes from the WNBA, Ball Up and the Basketball Beauties League.
"I'm very excited for this film," Nick Cannon told Variety before explaining that the movie's main objective is to "empower women!"
However, a number of people aren't sharing Cannon's enthusiasm for the upcoming flick and see Brown's involvement as problematic.
People are condemning the casting of Brown in a film about women dominating in a traditionally male-centric sport in light of his well-documented history of violence towards women.
His ex-girlfriend Karrueche Tran was granted a permanent restraining order against Breezy earlier this year, while he famously pleaded guilty to charges of domestic violence against Rihanna in 2009.
A film about women's basketball starring a man with a history of abusing women? No thanks.

— Marian Erickson (@bakerboys93) 20 December 2017
"Let's make a movie about women's basketball!"

"Awesome! Which women should we get to direct and star in it?"

"Nah. I was kinda hoping we could get an unfunny divorced cheater to direct and have a man best known for beating up a queen to star in it"

"Say no more..." pic.twitter.com/NQVUxekO4d

— Tuxedo Ski Mask (@TheLoveBel0w) 19 December 2017
imagine the mental gymnastics behind writing a film about women's basketball, making a man the lead part and then casting chris brown in it

— marcx (@Marcxdj) 20 December 2017
A movie about a badass women's basketball team that focuses on mostly men and stars known abuser Chris Brown is the embodiment of everything women have been fighting against the past few months.

Hard no on this one. https://t.co/wYahROvX6Y

— Alex Berg (@AlexfromPhilly) 20 December 2017
In @NickCannon's Twitter bio it says 'GREAT THINKER' but one of these 'great' thoughts was to write and direct a movie about women's basketball... oh yeah, and then cast none other than Chris Brown in said film. Might wanna update your bio, Nick.

— bek. (@bekwayfarer) 20 December 2017
Whispers "keep it" as the aliens blow us up https://t.co/WelX35jraW

— Ira Madison III (@ira) 20 December 2017
The fact that chris brown stars in a film about women's street basketball honestly makes me laugh.

— omarplaya (@omar_playa) 20 December 2017
While the movie has no confirmed release date, it's safe to say it's already facing it's fair share of backlash following the announcement.
Both Brown and Cannon are yet to respond to the controversy.