Omarion Threw Shade At Chris Brown & Fans Are Dragging Him
10 November 2017, 10:37 | Updated: 10 November 2017, 10:42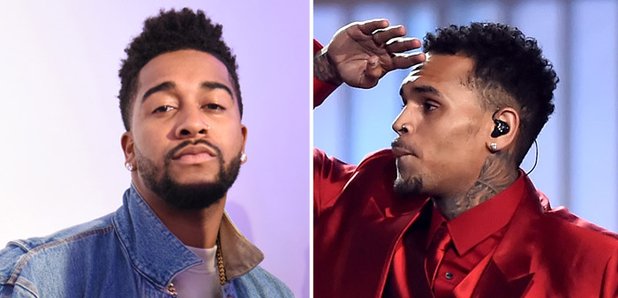 Things are heating up.
Chris Brown fans are coming for Omarion after he appeared to diss Breezy.
In an effort to promote his new album 'Care Package 4', the R&B singer posted the album's artwork on Instagram.
One follower pointed out that it's been a few years since Omarion dropped his last album - 'Sex Playlist' was released in 2014 - and proceeded to compare him to his 'Post To Be' collaborator, Brown.
Omarion defended his work ethic in a response which many assumed to be a dig at the 'Party' hitmaker, who dropped his new 45-track album 'Heartbreak On A Full Moon' last week.
"It's because I make music for your soul," he wrote, "Not just for business purposes."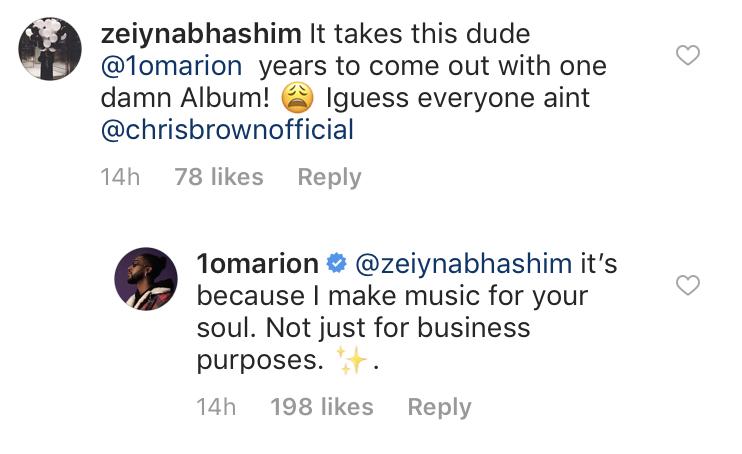 Brown's fans soon picked up on the apparent shade and began firing shots at Omarion in defence of their idol.
"BUSINESS PURPOSES? At least he can do some business not like you b**ch a** you are dead now no one is listening to your trash "music"" wrote one angered fan.
"And Chris does? Pleaseee u know damn well he more talented than ur irrelevant a**, and ur last hit song was bc of Chris so dont come for him" wrote another.
The duo worked together on Omarion's hit Jhené Aiko-assisted song in 2014, which achieved major commercial success and went 3x platinum in the US.
People brought up the collaboration and argued that Breezy gave him a helping hand in the industry, while others took shots his vocal ability,
Omarion needs to realise that Chris Brown gave him the biggest single of his entire career and all he did was feature in it.

— Steven (@bloggerstevenb) 9 November 2017
I saw Omarion live on @chrisbrown tour he sucked. Case closed https://t.co/fyEofuP1pO

— j'dan - Young Hillary Clinton (@JessicaSaxena) 9 November 2017
Omarion can't even sing though . His ranges are so rough it's horrible. Especially during B2K

— (@Jagged_Mel718) 9 November 2017
Chris Brown is yet to respond to the comment.