Chris Brown Set To Star In A New Movie About Women's Basketball & Fans Are Excited
20 December 2017, 14:42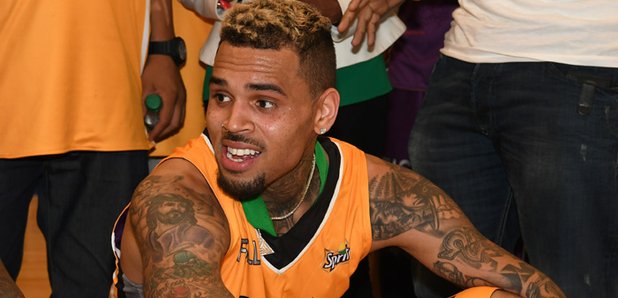 Breezy is set for the big screen.
Chris Brown is teaming up with Nick Cannon on a new independent film about women's basketball.
The new movie, which is called 'She Ball', centres around the story of a coach (Nick Cannon) who picks a team of female basketball players to help him save Inglewood Community Center, which has been threatened with closure.
Brown and Cannon will star in the movie alongside Cedric The Entertainer and Evan Ross, as well as real life athletes from the WNBA, Ball Up and the Basketball Beauties League.
"I'm very excited for this film," Nick Cannon told Variety.
"It's something powerful for the culture, uplifting for the community, and the film's main objective is to empower women! It's going to be incredible!" he continued.
In addition to appearing in the movie, Nick Cannon will also serve as a producer, alongside Demetrius Spencer of One Media Worldwide.
The film's soundtrack is also set to be produced by Nick Cannon and Birdman.
'She Ball' doesn't currently have a release date but production has already begun.
Following the announcement, fans have exp
A movie about empowering women starring Chris Brown. I like it

— Amanda Elizabeth (@amanapanna) 20 December 2017
Was I hallucinating or did they announce a women's basketball movie earlier today starring Chris Brown

— Scott Wampler™ (@ScottWamplerBMD) 19 December 2017
Only women's basketball movie I want chris brown to star in should be called "no more passes."

— RAFAEL CASAL (@RafaelCasal) 19 December 2017
A woman's basketball movie co starting Chris Brown? Lmao why

— https:// (@Bipolar_B) 19 December 2017
So ...another basic formula movie with Nick cannon' s crappy direct and Chris Brown's subpar acting......sounds ncredibly DUMB

— Reese (@wolfkingvillian) 19 December 2017
Chris Brown has previously starred in movies including 'Stomp The Yard', 'Think Like A Man', 'This Christmas' and more.
Meanwhile, Chris Brown recently released a deluxe edition of his new album 'Heartbreak On A Full Moon', which features his rumoured girlfriend Agnez Mo, Trippie Red, Ella Mai and more.