Chris Brown Mocks Kehlani's Suicide Attempt On Twitter
30 March 2016, 10:31 | Updated: 30 March 2016, 10:59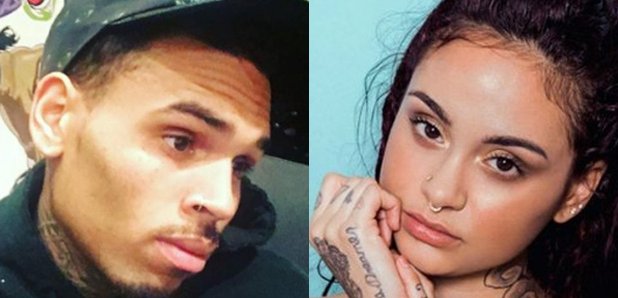 Breezy has weighed in on the situation.
Chris Brown has mocked Kehlani's recent attempt to take her own life.
Breezy decided to involve himself in the scenario by taking some vicious shots at the Grammy-nominated singer on social media.
"Girls be mad at a ni**a for f***ing around wit bitches but her DMs got more names then the Declaration of Independence, he said on Twitter before adding the hashtag: "#YEAHIMTHROWINGSHADE."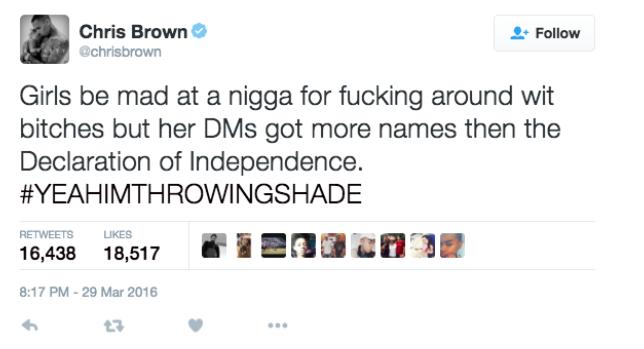 Brown then showed his allegiance to Kehlani's ex boyfriend NBA All-Star Kyrie Irving with a #KYRIEMVP hashtag and then referenced her suicide attempt directly.
"There is no attempting suicide. Stop flexing for the gram," he continued.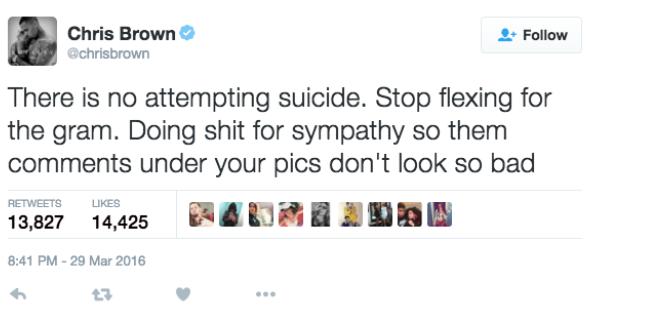 OK IM DONE. Guess she gone have to watch the games from a real "box" now. "THE TELEVISION" #OHB "OUTTA HERE BIH"

— Chris Brown (@chrisbrown) March 30, 2016
I'll be the BIGGEST PIECE OF . But ima ride for my Homies regardless. KYRIE is probably one of the only good guys left. IDGAF!!!

— Chris Brown (@chrisbrown) March 30, 2016
The amount of followers I got and the amount of comments are the amounts of fucks I give.

— Chris Brown (@chrisbrown) March 30, 2016
Prior to deleting her Instagram account, Kehlani defended her actions against critics like Chris Brown.
"I'm tired of being called the "cry for help" cuz never in my life have I EVER asked a single soul to take pity on me no matter WHAT I'm going thru...," she said.
"No I'm not a CHEATER, a THOT, im a BELIEVER IN FOLLOWING YOUR HEART and not LYING TO YOURSELF. And in all aspects on everyone's side, EVERYONE IS HAPPY AND HONEST AND MATURE. Social media is the goddamn devil."
"Go outside and play, you have your own lives to live that don't revolve around "celebrities" or "socialites" who are simply trying to live lives like you."