Watch Chris Brown's Showstopping Medley At The iHeartRadio Music Awards
4 April 2016, 10:15 | Updated: 5 April 2016, 19:24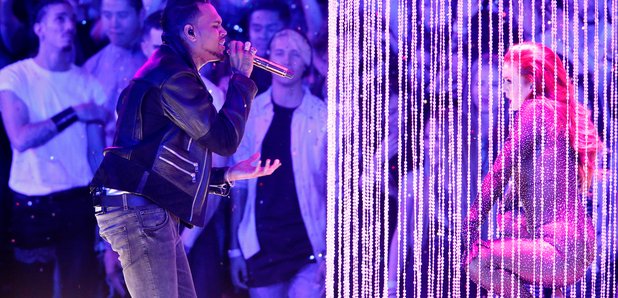 Breezy went in.
Chris Brown brought the house down with an electrifying medley performance of his latest hits at the iHeartRadio Music Awards.
The 'Royalty' singer, who recently called out Kehlani's suicide attempt, launched into an epic medley consisting of 'Liquor', 'Back To Sleep', 'Wrist', 'Anyway' and more.
Watch the full performance below:
As sweat dripped off his face, the singer showed off his signature dance moves and encouraged the crowd to sing along with him.
Breezy also picked up an award on the night for R&B artist of the year.
"As y'all can see, I tend to not have a filter sometimes and I go off on a lot of people, but the music stays the same. Positivity," he said.
Meanwhile, Chris Brown also recently released a new single called 'Paradise' alongside Benny Benassi.
The pair followed up their 2011 hit 'Beautiful People' with another dance song.