Karrueche Talks Splitting With Chris Brown, Reveals How She Feels About Rihanna
28 May 2015, 11:21 | Updated: 28 May 2015, 11:25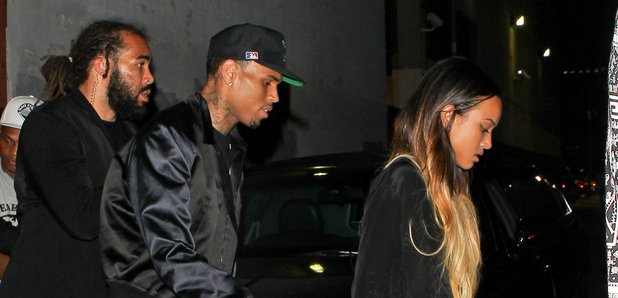 The model revealed she discovered Brown had a baby mama from TMZ
Karrueche Tran has opened up about her split from long-term partner Chris Brown.
The model, who broke up with the RnB star earlier this year, revealed that she discovered that Brown had fathered a child with another woman after it was reported by TMZ.
"I was like, 'Oh… OK… Ugh! I called him, I cussed him out, and I was like [dusts hands off]," she said in an interview on Real 92.3.
Karrueche admitted that the couple were already going through a rough patch before the news broke. "After the whole Rihanna thing, we've been trying to fix what was broken. And that was just the icing on the cake. So I just had to completely pull away."
She also denied that she bears any grudge towards Rihanna, complimenting the star. "We just dated the same guy and that's kinda what it is," explained Karrueche.
"It's always like a competition thing and they compare us, but she is Rihanna. She's a pop star, she's beautiful. She makes great music, and I'm just me and I'm growing and working into myself. So you can't really compare us. We're completely different girls."
In a interview on OWN TV that aired soon after their breakup, Karrueche broke down while discussing her relationship with Brown.