Chris Brown & Karrueche Tran Spark Vicious Feud Over Soulja Boy Beef
4 January 2017, 10:23 | Updated: 4 January 2017, 10:48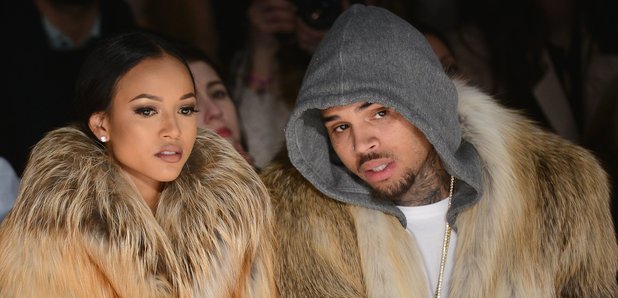 The pair didn't hold back.
Karrueche Tran has finally responded to Chris Brown and Soulja Boy's huge social media feud.
Tran was seemingly caught in the middle of the dispute after Soulja Boy commented on one of her Instagram posts.
However the model has now responded, calling the situation "ridiculous" and has fired back at his claims that he made her feel "poppin" with his recent comments that he "still want it".
"You know what makes me feel poppin?" she wrote. "Getting up and going to set.. walking in my apartment and seeing my Emmy with my name on it.."
"Giving away shoes and feeding the less fortunate..being able to provide for my family with my own $$..that's what makes me feel good about myself.
"I been chillen…working..eating my veggies..hitting these squats and minding my own business and that's exactly how I want to keep it."

However Chris Brown wasn't impressed with her comments and has now lashed back with his own aggressive post in all caps.
"NONE ASKED FOR THIS OPINION," he wrote. "IT AINT OVER YOU!! GIRL KEEP THE FAME YOU GOT AND STAY CLASSY!
"THIS MAN RANDOMLY STARTED THIS, NOW U GASSED!!! PLUGGING WHAT U GOT GOING ON!! HOW DO WE KNOW U AGAIN!"

In response, Karrueche simply posted a picture of her Emmy on Instagram.
"Looking forward to many more blessings going into the new year! Work hard, play hard."

Meanwhile, Soulja Boy also appeared to get robbed on Instagram Live last night by people associated with Chris Brown.