Chris Brown Calls Kanye West "A Clown" On The Path To Destruction
3 May 2018, 10:17 | Updated: 3 May 2018, 10:18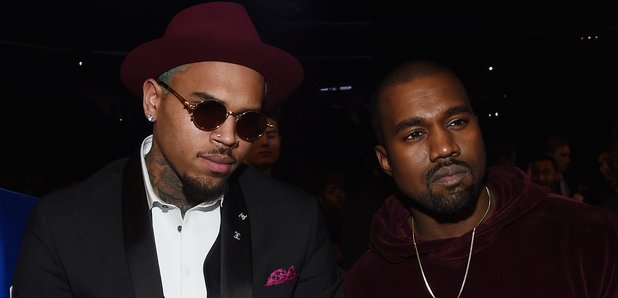 Breezy has had enough.
Chris Brown has unleashed a passionate rant against Kanye West following his controversial comments about slavery being a choice.
The R&B singer, who collaborated with Kanye West on 2016 song 'Waves', took to Instagram to vent his anger and frustration at the Chicago rapper.
See the now-deleted post below:
"THIS MAN IS A CLOWN! OUR SONG JUST WENT PLATINUM BUT FUCK THAT," he wrote.
"PLEASE BLACK PEOPLE… DO NOT FOLLOW THIS NI**A ON HIS PATH TO DESTRUCTION! WHATEVER HELP U THINK I NEED… GET IT FOR HIM ASAP! IMA FAN OF THIS MANS MUSIC SO WHAT HE SAYS IS LISTENED TO AND INTERNALIZED. WAKE THE HELL UP KANYE…PLEASE. SLAVERY WAS A CHOICE???????? What??????"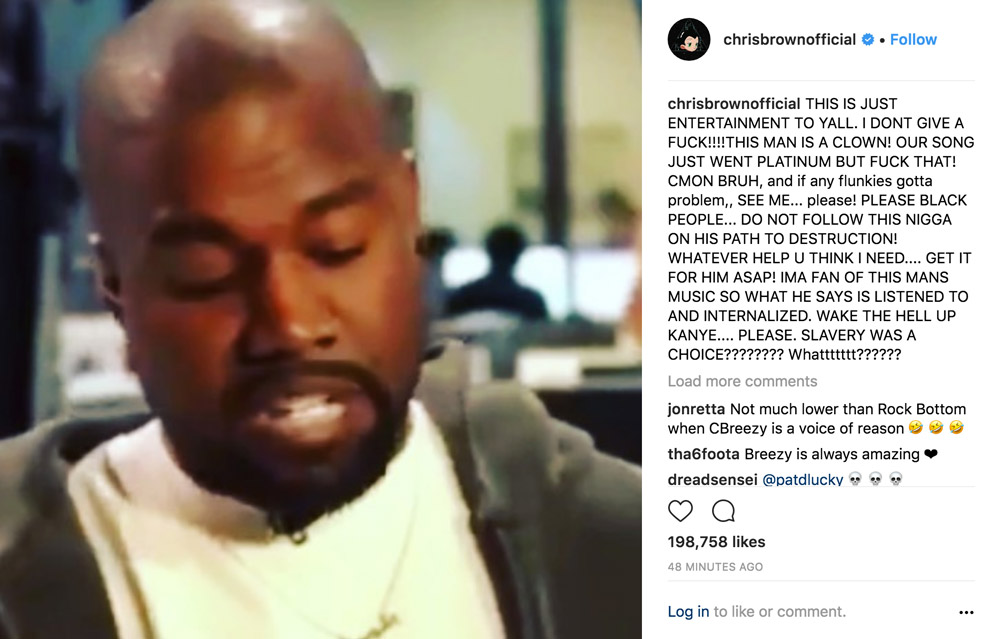 Chris Brown later gave his reasoning for deleting the post, admitting that his rant wasn't articulated well enough.
Instead, he posted a video of Will.I.Am responding to Kanye West's controversial slavery comments.
Interestingly, Kanye West has since deleted his tweets defending his comments about slavery being a choice.
Meanwhile, Chris Brown has collaborated with Joyner Lucas on new song 'I Don't Die', which is taken from their upcoming joint mixtape 'Angels & Demons'.