Jamie Foxx Opens Up About Chris Brown Becoming a Father
13 May 2015, 10:42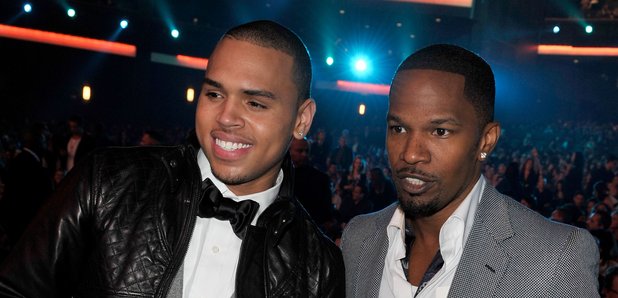 Jamie reveals how his 'You Changed Me' collaborator has changed since having baby Royalty.
Jamie Foxx has opened up about how Chris Brown has changed since becoming a father.
The singer, who collaborated with Breezy on new song 'You Changed Me,' spoke about how he's known Chris since he was just a 15-year-old boy and he's proud to see him step up to the plate now he's become a father.
"I just felt like, you know, in our business you could've thrown money at it. And to see him take that step and really take care of his daughter… that is not to be overly commended because it's what he's supposed to do, but you know how this business can be," Foxx said in the sit down interview with E!
He also noted how Royalty, who is now 11-months-old, has brought a different kind of smile to Breezy's face.
"I thought that, for him, to see his smile now is just different to me and I hope he doesn't mind me saying that. It was great to see that."
As well as collaborating with Chris Brown on his new album, Jamie Foxx recently unveiled a brand new Kid Ink collaboration 'Baby's In Love.'