Chris Brown's House Broken Into By Three Armed Men, His Aunt Locked In Closet
16 July 2015, 10:02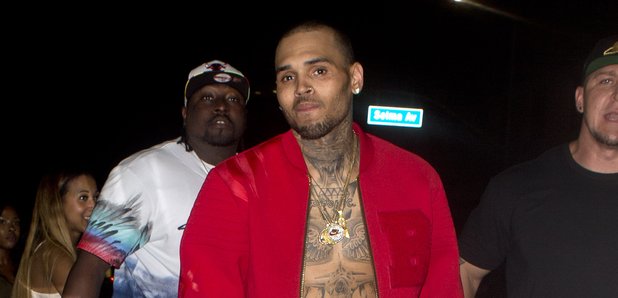 Police report the men were masked and armed.
Chris Brown's Los Angeles home has been raided by three masked men, police report.
The 'Loyal' singer wasn't at home when the armed suspects ransacked his house at 2am on Wedneday (15h July) but his aunt was present.
After hearing a noise outside, Breezy's aunt opened the door to see what was going on, but was faced with the three criminals who forced their way into the house and locked her in a closet.
Police have not said what has been taken from the house or whether Chris' aunt is at all harmed.
It's unclear who the three men are, but Breezy's mum posted a cryptic tweet hinting that it was someone close to home.
WATCH WHO YOU STANDING BESIDE

— Joyce Hawkins (@mombreezy) July 15, 2015
It's not the first time Breezy's home has been broken into, last month a stalker made her was into his house and stripped naked, waiting for him to get arrive.
Let's hope Chris' aunt is ok.