Chris Brown Fuels Feud With Tinashe: "16-Year-Old Hobbit Face Ass"
8 April 2016, 10:49 | Updated: 8 April 2016, 11:17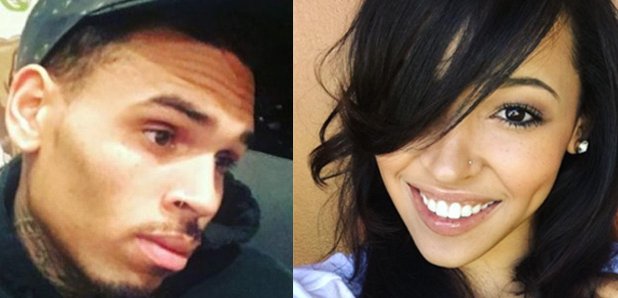 Breezy has clapped back.
Chris Brown has fired back at 'Player' collaborator Tinashe after she recently questioned his behaviour on social media during an interview.
Tinashe initially unfollowed Breezy on Twitter after his controversial rant at Kehlani's recent suicide attempt, then addressed the move in a US radio interview.
"I felt like it was just so unnecessary," she said. "I just think it's silly. Petty... It's not even worth it, it's not a big deal to me.
"I don't think that follows on Twitter are a big deal. If I see him, I would love to speak to him. I would love if he would reach out. I have absolutely nothing against him. We're on good terms, as far as I knew."
However Chris Brown has now clapped back in a now-deleted Instagram comment.

"I hope she talked about 'HER' career for most of this interview 'WHOISHAE' TINASHAE," he wrote.
"I hope they rehearsing for those performance (power 106 charity basketball game halftime show) give her credit though, 30 16 year old hobbit face ass. WE WANT MUSIC, WE WANT MUSIC, WE WANT MUSIC!! TEACH ME HOW TO JERK FACE ASS."
Meanwhile, Chris Brown has unveiled a new 'Back To Sleep' remix featuring Miguel, Trey Songz and August Alsina.