Chris Brown Donates Car To Domestic Abuse Victim
7 December 2015, 11:40 | Updated: 7 December 2015, 11:47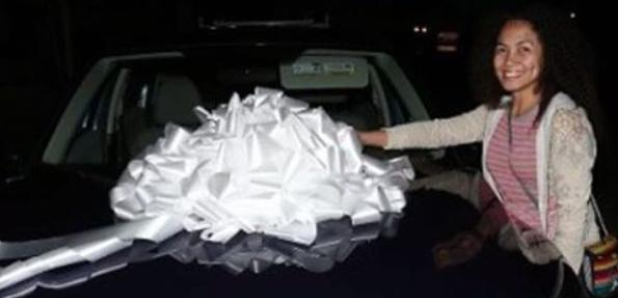 Breezy was recently banned from Australia and New Zealand.
Chris Brown has given a brand new car to a domestic abuse victim in the US.
The singer was recently forced to cancel his upcoming Australian and New Zealand tour dates after he was denied entry due to his Rihanna assault conviction in 2009.
However Breezy gifted a former domestic violence victim named Jessica Roncalli with a new car and surprised her family with some Christmas presents.
"I've been very fortunate and blessed with so much in my life and I always thought that it was supposed to be that way," he said in an Instagram post.
"I was selfish, arrogant, and cold hearted. I'm able to bless and inspire so many others and I realize that now."
He continued: "This woman has delt with domestic abuse through her life and her 3 wonderful children had to experience that. I see myself when I looked into their eyes."
"The amount of strength this woman has is remarkable. I hope I could make their Christmas a great one. I hope the kids love all the toys and things I got for them. And for moms. I hope I could put a smile on this family's face."
Meanwhile Chris Brown recently released a surprise 34-track mixtape 'Before The Party'.
Breezy's new 'Royalty' album is set for release on 18th December.