Chris Brown Denies Destroying Ibiza Villa: "I'm No Animal"
4 July 2016, 09:54 | Updated: 4 July 2016, 09:58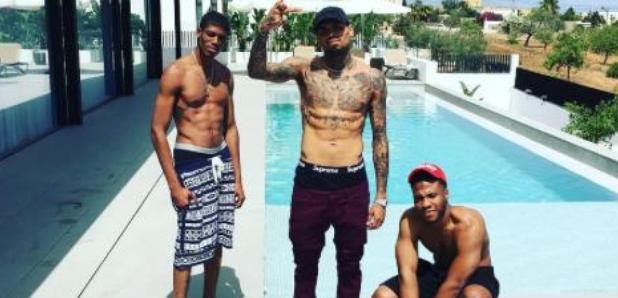 Breezy has responded to his latest drama.
Chris Brown has hit back at allegations that he and his friends were kicked out of an Ibiza villa for damaging the property and overstaying their rental time.
Breezy, who has a number of legal issues recently, has posted a number of videos he claims were filmed shortly before he left the villa – claiming the original story by TMZ was fabricated.
"See this house just so y'all know we ain't no dirty ni**as," he said.
"We ain't f**kin' no sh*t up. So, if y'all see some bullsh*t on TMZ, them saying 'Chris Brown and them trashed the house,' or whatever, that's the people, the landlords trying to get money."
Watch below:
(Warning: This video contains strong language that some people may find offensive.)
"I don't conduct myself like that," he continued. "We turn up, we have fun – we ain't no f**kin' animals bro."
The landlord in question is claiming that Breezy caused $60,000 in damages and still owes $26,000 in rent.
This is the latest in a series of recent bad news for the 'Royalty' singer, after he was recently sued by his former manager for assault and sued by Suge Knight for a shooting incident in 2014.