Chris Brown Denies Punching Model At Las Vegas Party
4 January 2016, 10:05 | Updated: 4 January 2016, 10:25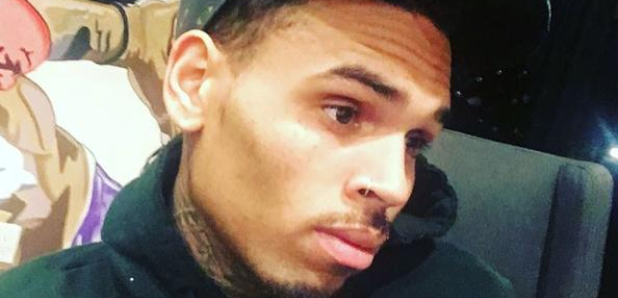 The singer allegedly assaulted a woman in his hotel suite.
Chris Brown has denied accusations that he assaulted a woman during a Las Vegas party over the weekend.
According to TMZ, the singer assaulted the alleged victim Liziane Gutierrez, after he spotted her taking his photo on 2nd January at Palms Casino Resort.
She claims that she was able to get her mobile phone past security and into his hotel suite - but after she was caught taking a picture of Chris Brown, he punched her in the right eye and took her phone.
Gutierrez left the party and called the police shortly afterwards but was not taken to hospital.
Las Vegas police are currently investigating Chris Brown for battery and theft.
However a representative for Breezy has told TMZ the claims are "undeniably untrue."
In a video, which has now been deleted, Chris Brown blasted the model and denied her claims.
(Warning: This video contains strong language that some people may find offensive.)
"Obviously, somebody is looking to get a cheque or start some s**t," he said. "I don't know this old lookin' b***h. This b***h is old, like dusty, look at her in the Jason Derulo video. Like she came to Vegas, she probably came to my room and was too ugly to get in."
Gutierrez has made allegations about other celebrities in the past, including Jason Derulo. Back in August 2015, she claims the singer flew her in from Vegas, but abandoned her at a Hollywood club. However, Derulo claims he didn't even know who she was.
Meanwhile Chris Brown has taken to Instagram to share his New Year's resolution.
"Keeping my circle small in 2016!" he said. "I'm done taking the care of grown ass men. And I'm going to be hella rich after all the lawsuits I file from these crazy individuals who keep lying on my name. Happy NEW YEAR! Time for some of us to grow the f**k up!"