Chris Brown Defends Rumoured Relationship With Singer Agnez Mo
5 December 2017, 11:31 | Updated: 5 December 2017, 11:40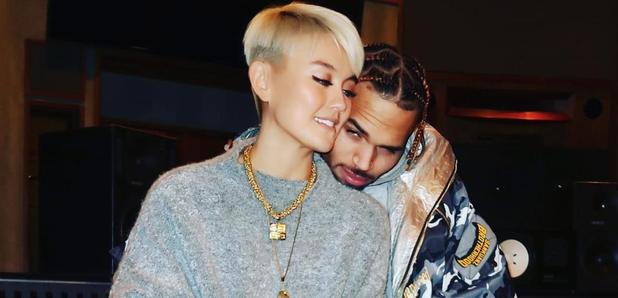 Is Chris Brown dating Agnez Mo?
Chris Brown has defended his rumoured relationship with Indonesian singer Angez Mo on Instagram.
The 'Privacy' singer, who fuelled more rumours with Mo at DJ Khaled's birthday party this weekend, hit back after being questioned about the situation by a fan.
The exchange began after Chris Brown posted a picture of Agnez Mo wearing items from his Agnez Mo clothing line.
"Bro where roro, Fiji, or the other animals? Tired of seeing his girl," asked a fan in the comments section.
After seeing the response, Chris Brown hit back angrily. "Don't get blocked my n*gga. I ain't tryna drag da f*ck out one of y'all today! Go buy the album 30x then we can discuss your concerns."
Meanwhile, Chris Brown and Agnez Mo reportedly spent most of their time at DJ Khaled's 42nd birthday party hidden away in an alcove.
Breezy recently hinted on Instagram that he is ready for one final relationship.
The singer famously dated Rihanna and Karrueche Tran in the past, before receiving a restraining order from the latter.