Chris Brown Shared Intimate Daddy-Daughter Moment With Royalty On Stage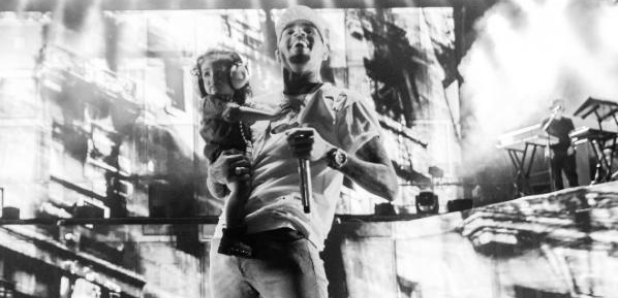 Breezy brought his daughter Royalty on stage during his 'One Hell Of A Nite' tour.
One day after being granted joint custody of his one-year-old daughter Royalty, Chris Brown celebrated the result by bringing her on stage during his 'One Hell Of A Nite' tour.
Breezy held Royalty in his arms and kissed her as he performed his hit single 'Show Me' to a packed audience in Albuquerque, US.
Chris Brown on Stage Last Night in Albuquerque Performing "Show Me" With Royalty#OneHellOfANiteTour pic.twitter.com/MrAbVO9XI2

— Gɨяℓ ℐn Dεtεn✞ɨon® (@Who_Lara) September 13, 2015
Ahead of his performance, the singer also spent time with Royalty on his tour bus, playing a game of 'Doctor'.
He suggested that he prefers spending time with his daughter in contrast to other 'extra-curricular' activities.
"Before the show activities. Playing doctor. Honestly I have more fun doing this than going out the club. #feelinglikeanoldman," Brown wrote on Instagram.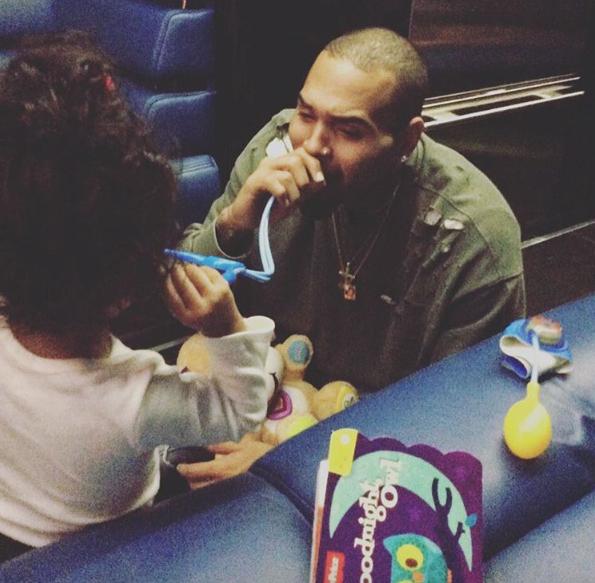 Chris Brown is currently on his 'One Hell Of A Nite' tour, alongside acts such as Fetty Wap, Kid Ink and Omarion.