Chris Brown May Face Criminal Charges Over Exotic Monkey
12 January 2018, 14:50 | Updated: 12 January 2018, 14:53
Breezy could be in serious trouble.
Chris Brown may face criminal charges over a monkey after he failed to get a permit to keep it in his home.
The 'Questions' singer was under fire in December after he posted a video of his three-year-old daughter Royalty playing with a pet monkey affectionately called Fiji.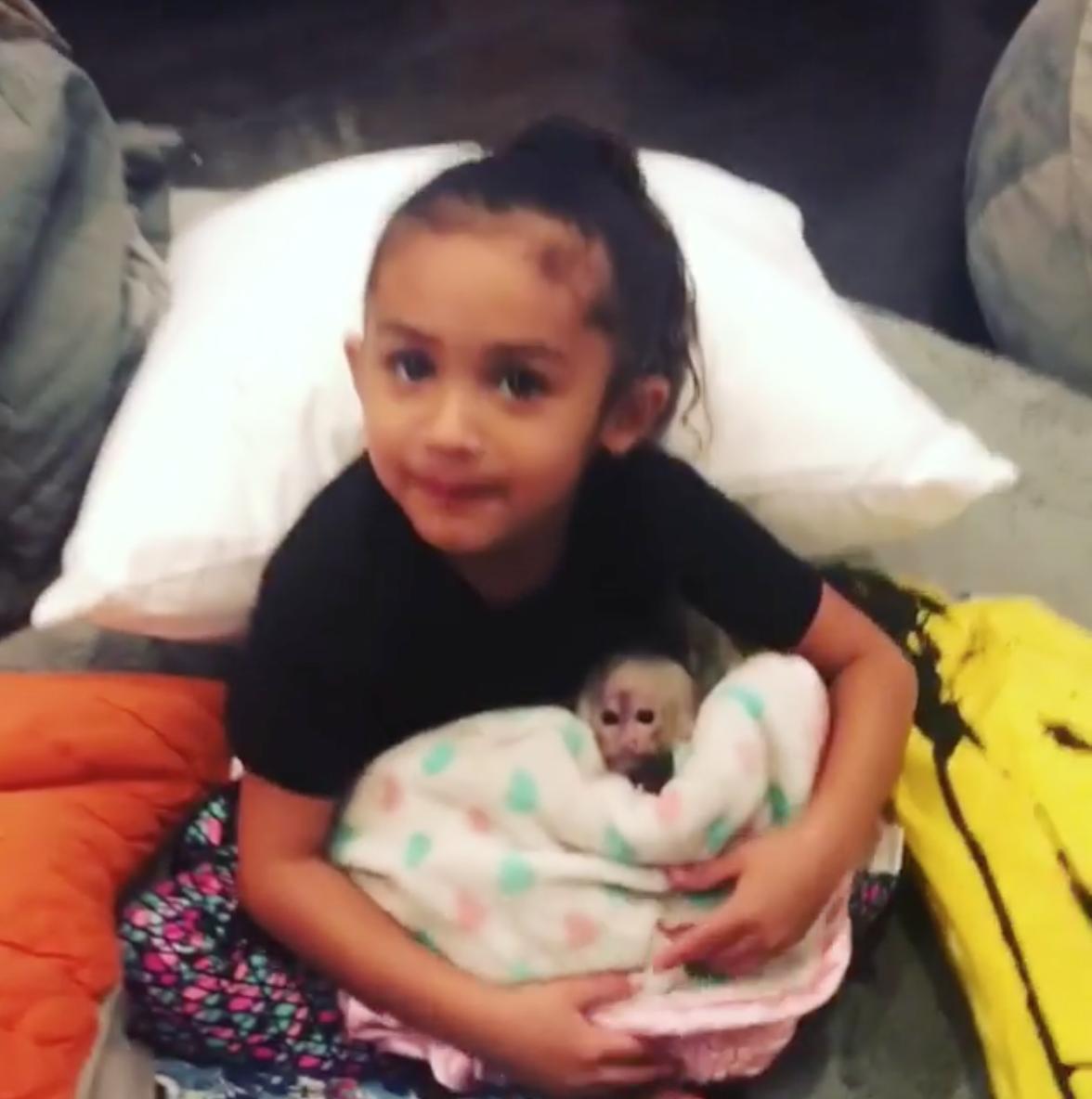 Many fans were angry as they believed the monkey should belong in the wild and reportedly told the California Department Of Fish and Wildlife, who opened an investigation.
According to TMZ, Chris Brown didn't get a permit for the capuchin monkey, which caused authorities took out an official search warrant.
But he voluntarily gave up the monkey before his house was raided.
However according to the publication, the 'Heartbreak On A Full Moon' singer could be charged with having a restricted species without a permit, which carries a maximum sentence of 6 months in jail.
Chris Brown's lawyer, Mark Geragos, has since responded to the claims with a statement:
"As I leave my office in Downtown L.A. and walk past people sleeping on the street on my way to defend people charged by the City Attorney with selling medical marijuana ... now spending taxpayer money on investigating monkey business, this completes the circle on his absurdity."
Meanwhile, Chris Brown is currently working on a joint mixtape with singer Jacquees.
The pair posted footage of themselves listening to their latest collaboration in the studio.