Chris Brown Savagely Roasts Ex Karrueche's New Boyfriend Victor Cruz On Instagram
14 June 2019, 10:50 | Updated: 14 June 2019, 11:31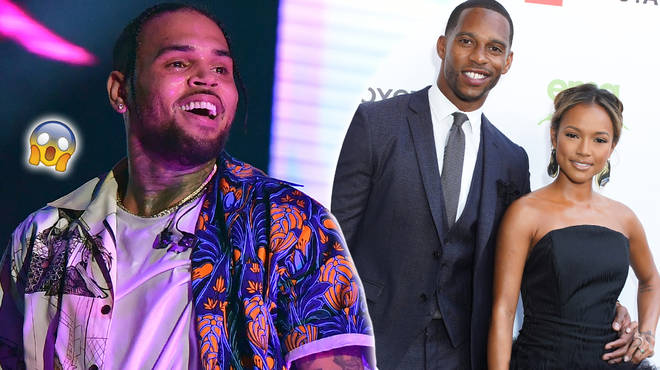 Chris Brown has trolled Karrueche's new boyfriend, Victor Cruz, underneath a photo of the couple on Instagram.
Chris Brown has taken to Instagram to roast his ex-girlfriend Karrueche Tran's new boyfriend, Victor Cruz. Breezy hit below the belt in a series of disses towards the former NFL player in the Instagram comment section.
On Thursday (June 13), The "Undecided" singer couldn't help but comment on a photo Cruz posted of himself and Karrueche.
The 30 year-old artist commented beneath the Instagram photo of the couple and gave his honest opinion.
Breezy wrote: "Nothing bad or major. UPGRADE HIM SIS. I'll take him around to style him. NOT HATE. He just need some game spirit," he wrote.
Brown added "Peace love and joy. JUST PLEASE UPGRADE YA MAN BOO" in the comment section on Instagram.
The "Loyal" artist got carried away and began to dig at Cruz's style choices with another series of comments.
Breezy wrote "He look like he shopping of the manikin[sic] and trying to bargain wit the sales manager. Retired wrestler pants. I'M FUCKING AROUND… good bless." He then added, "No shade...just minor."
Chris Brown quickly deleted his comments, but many blog sites drew attention to it before he was able to delete it.
Breezy was definitely on one yesterday, as soon after he trolled Cruz, he began to reveal that he still thinks about Karrueche. He took to Instagram stories and wrote: "Is it a sucka move to think about your ex?" he asked before deleting the post.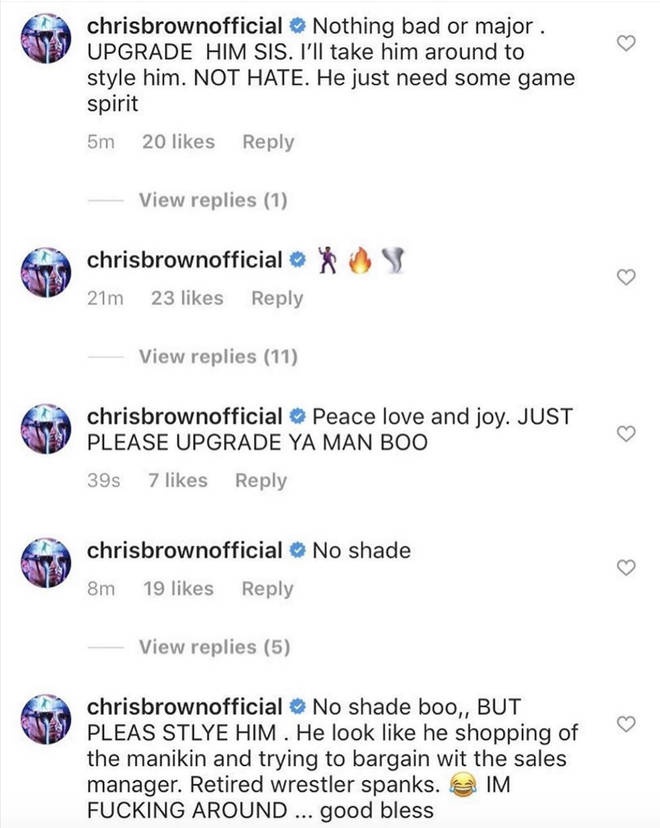 In 2015, Karrueche ended the relationship with Chris Brown after discovering he got Nia Guzman pregnant with Royalty.
In early 2017, Tran filed a restraining order against Brown after she alleged that the singer had told people he was planning to physically harm her.