Chris Brown Joined By Trey Songz And Kid Ink During Epic Cali Christmas Performance
6 December 2014, 14:39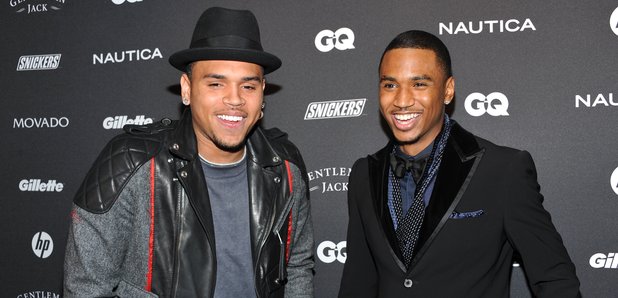 This was epic.
Chris Brown was joined by a host of huge guest stars during his 30-minute set at Cali Christmas last night (5th December).
The singer showcased songs from his latest album 'X' during the performance, including 'New Flame' and 'Loyal'.
But it was Breezy's special guests, including Trey Songz and Kid Ink, that helped generate bring the house down at the event.
Watch the performance below: (Warning: this video contains strong language that some people may find offensive.)
J. Cole and Big Sean also took to the stage at last night's Cali Christmas event.
J. Cole's appearance at the event came ahead of the release of his new album '2014 Forrest Hills Drive'. The rapper released a video for 'Intro' earlier this week.