This Is What Happened At Chris Brown's Celebrity Kickball Match
25 July 2014, 11:17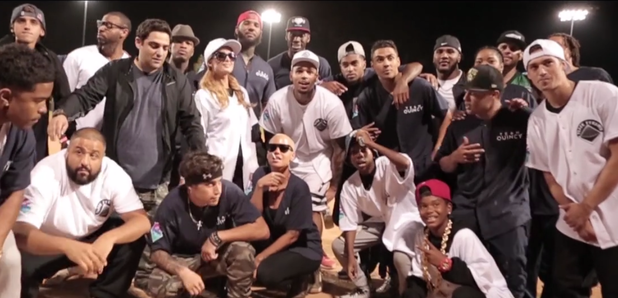 Featuring DJ Khaled, Jamie Foxx, Paris Hilton, the Kardashians and more.
Pictures emerged earlier this week of a celebrity kickball match, attended by a host of celebrities including Amber Rose and Jamie Foxx, with Chris Brown and Quincy on hosting duties.
The group of celebs took to the field and got competitive as the two sides went head to head all in the name of charity.
Footage has now been unveiled showing all of the fun that was had at the event - but be warned, it largely consists of DJ Khaled pulling up his way-too-big tracksuit bottoms as he runs around.