Chris Brown Blamed For Chris Sails And Girlfriend Savay Split
24 October 2019, 16:57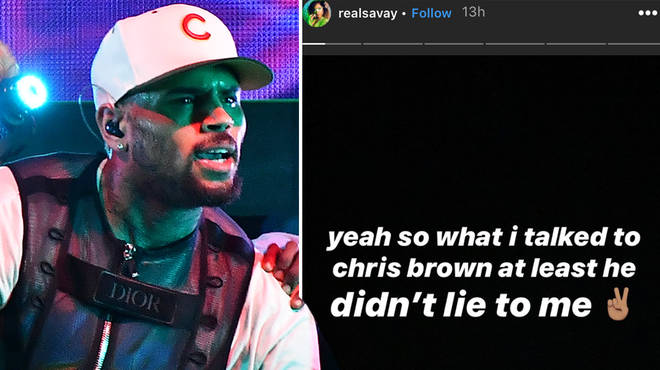 Singer Chis Brown has been accused of being the reason behind Chris Sails and his girlfriend Savay's split. Savay admits she talks to Breezy.
Chris Brown has been accused of breaking up a famous internet couple. Chris Sails, who has a child with singer Queen Naija and once dated Parker McKenna has shared that his girlfriend chose Chris Brown over him.
On Wednesday (Oct 23) Media personality Chris Sails took to Instagram and exposed his now ex-girlfriend after a video of her going into Chris Brown's tour bus emerged online.
Sails took to Instagram Live to answers fans questions about his rumoured break up with his girlfriend.
He said "Yes, I'm single," he said. "Bruh, she was talkin' to Chris Brown, man. I seen messages. I looked at her phone. N***a blowing her sh*t up like, who the f*ck is this? It's Chris Brown. They textin' and sh*t, all type of sh*t while we together."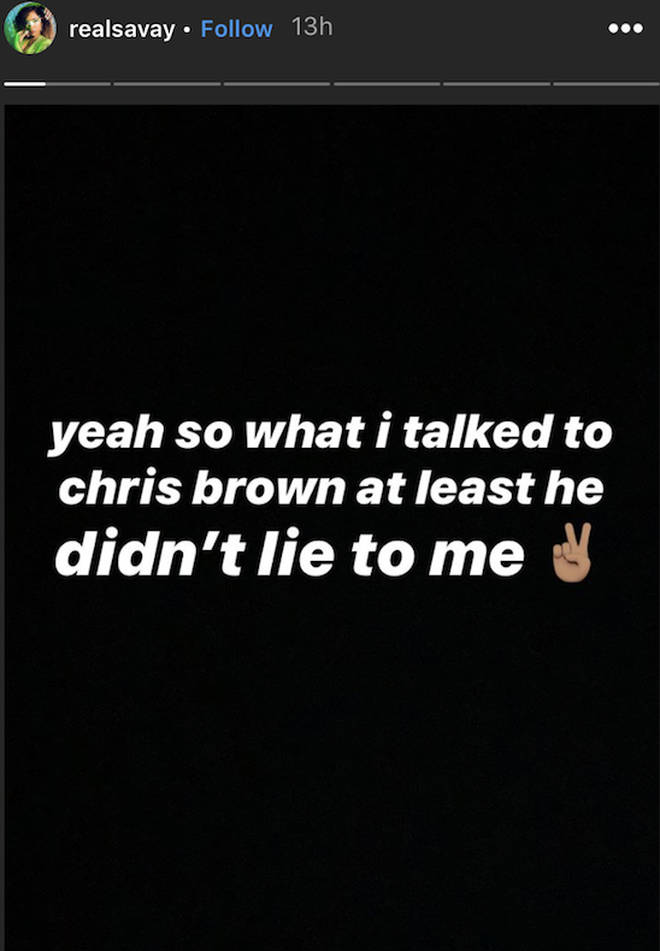 Savay was made aware of Chris Sail's remarks and responded on her Instagram Story. She admitted that she did speak with Chris Brown but claims it was due to Sails wasn't being truthful with her. 
"Yeah, so what i talked to chris brown at least he didn't lie to me." She added, "Tell chris stop texting my phone go f*ck wicho groupies."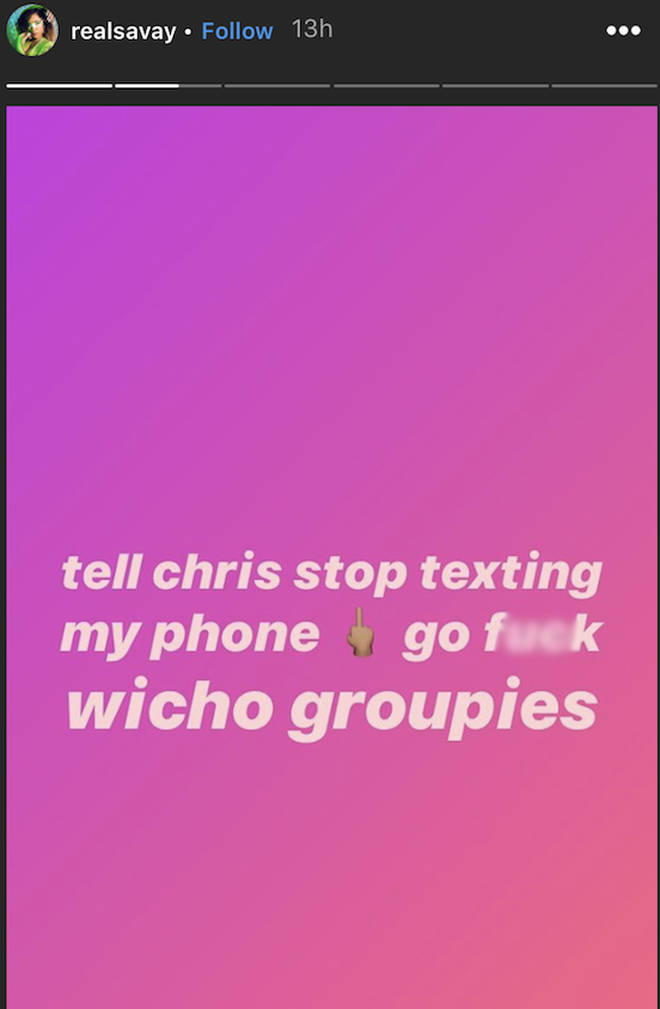 Chris Brown has recently been flirting with his alleged ex-girlfriend Ammika Harris and ex-flame Rihanna on social media. However, he is allegedly also flirting with another mans girlfriend.
What do you think ?