Chris Brown Covers Billboard: "Maybe I Was Out Of Control"
5 September 2014, 10:03 | Updated: 5 September 2014, 16:45
Plus Breezy opens up about Rihanna.
Chris Brown has covered the September issue of Billboard Magazine, opening up about the making of his new album 'X', about what life was like in prison and how he plans to move forward.
The 'Loyal' singer spoke of not wanting his life to be defined by a few moments that he isn't proud of.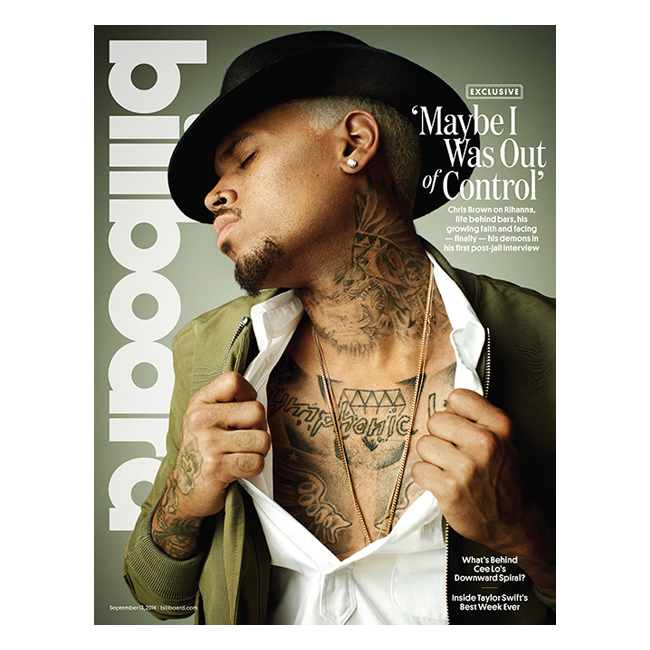 "I realise that what I do for a living opens my life to public scrutiny and that I have a responsibility to everyone because of that exposure" Breezy told Billboard. "I can say that I am only human and I have made mistakes. I can say that I try to live my life in the most true, honest way that I can... [I] hope that I am not defined by just a few moments in my life but all of the moments that will make up my life" Brown says in the revealing interview.
On whether he believes there will ever be a time that people don't talk about him and Rihanna, the 'X' singer said; "When we're not relevant anymore, that might be the case. As long as you're doing something good, people will always bring up old stuff or negative stuff because they don't want you to surpass a certain level or elevate. But as long as you have your head on straight, it shouldn't matter what people want to say."