People Think Chris Brown Is Bringing Up An Old Beef With Drake In His New Song
28 December 2017, 12:26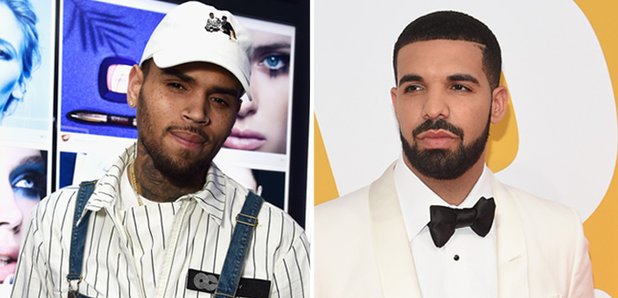 Is Breezy revisiting an old drama?
Chris Brown may be returning to a drama from the past in his new song, reports are suggesting.
After the release of yet another new single, titled 'Him Or Me', people are dissecting Breezy's lyrics and making connections between some of the song's passages and his previous relationship with Karrueche Tran.
The song hears the 'Heartbreak On A Full Moon' star open up about a relationship that fell apart on the suspicion of his romantic interest being unfaithful.
"She cheated, gotta be, I know it, better pick the right one," the R&B singer ponders, suggesting that his other half is cheating, but with no evidence.
"Girl, that sh*t f**ked up/I can't believe it, him him him or me," he continued.
Fans will remember that back in 2014, during the ex-couple's at times tumultuous relationship, Brown launched into a savage online attack directed at Tran.
During the paragraph, the 'Party' singer accused the actress of going on dates with Drake in Toronto while Breezy was locked up in prison.
Following their bitter break-up, Tran was granted a restraining order against Brown she accused him of physical abuse.
Back in June 2012, Chris and Drake were involved in a bottle fight in a New York club that was allegedly over Breezy's ex-lover, Rihanna, with whom Drake is rumoured to have dated.
Brown is yet to comment on the recent reports.