Chris Brown's Lawyer Claims No Guns Or Drugs Found In House Search
5 September 2016, 12:05 | Updated: 5 September 2016, 12:25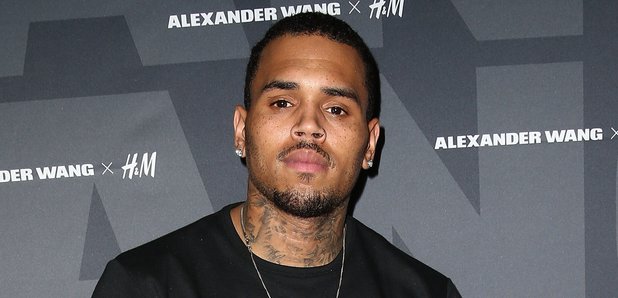 The latest on Breezy's legal issues.
Update
The LAPD did not find any guns or drugs during a recent search of Chris Brown's mansion, according to his lawyer Mark Geregas.
Breezy was recently arrested for allegedly threatening a woman at gunpoint, then later released on bail for $250,000.
However according to Geregas, who was present during the subsequent search of Chris Brown's house, says the police found no evidence to support the claims of the accuser Baylee Curran.
He also rubbished claims that Breezy's daughter Royalty was at the house during the incident and says Curran made up the accusation to try and get famous, according to TMZ.
31st August 2016
Chris Brown has officially been arrested on suspicion of assault with a deadly weapon, following a lengthy standoff with the LAPD.
The Royalty singer is accused of threatening former beauty queen Baylee Curran with a gun at his California home.
According to Curran, Breezy got angry after she touched some of his jewellery and allegedly demanded that she "get the f*ck out" while pointing a gun at her.
Police officers then raced to the scene following a 911 call from a distressed woman wanting help.
The officers were then involved in a huge standoff with Chris Brown, before he eventually came out of his LA mansion.
According to TMZ, he also threw a duffel bag out of his window containing two guns and drugs.
Chris Brown's lawyer has since announced that the singer has been freed, adding that Curran's accusations were "demonstrably false".
During the standoff with police, Brown also released a series of now-deleted Instagram videos explaining the situation.
"What the f*ck else y'all want from me, bro?" he said in one video.
"I stay out of the way, take care of my daughter, do work. I don't even f*ck ugly b*tches, triflin' b*tches. Whatever the f*ck it is, I'm not on that, bro…I'm innocent."

He continued: "I ain't did sh*t, I ain't gonna do sh*t and its always going to be f*ck the police."

In his final video, he said: "All y'all can suck a fart out my ass for all I care. What I do care about is y'all defacing my name as a person and my character and integrity."

Baylee Curran responded with her own video message:

Since the story broke, Breezy has received messages of support from a number of his peers including Ray J, Omarion, K. Michelle and more.
Chris Brown ended his five-year probation in March 2015 after he infamously pleaded guilty to assaulting Rihanna.