Is Chris Brown And Ariana Grande's Collaboration Going To Be Called Don't Be Gone Too Long?
4 March 2014, 10:08 | Updated: 4 March 2014, 10:14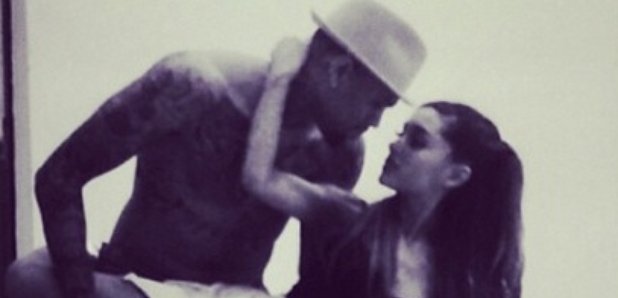 See pictures from behind the scenes at the shoot here.
Chris Brown and Ariana Grande have been teasing fans that a collaboration between the two will drop this month, now the track's name might have been revealed.
The 'Loyal' singer's barber has posted a photo on his Instagram page that shows a round-up of everyone involved in the song's video shoot, including the stylist and makeup artist. At the top of the shot you can see the song is called 'Don't Be Gone Too Long,' with the sheet dated from the 1st March.
The two, who tweeted each other teasing what sound like possible lyrics from the forthcoming single, were pictured up close dancing with one another on the shoot last week and since Ariana Grande has been filling fans in on what else to expect.
One photo shows the ballet shoes that Grande was wearing for the shoot, and in another the caption reads; "Long shoot yesterday, couldn't walk or keep my eyes open by the time we finished" as the singer is picture being carried away.
The single is likely to feature on Chris Brown's forthcoming album 'X' which has been given a release date of 5th May, the same day as his birthday. Breezy has said that the sixth studio album is his "best album yet."