Chris Brown Confirms Tracklist For 'Royalty'
30 November 2015, 13:27 | Updated: 30 November 2015, 13:58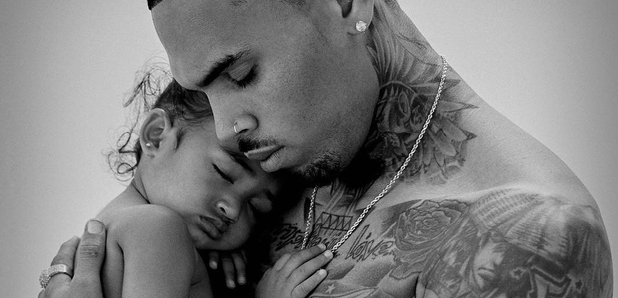 Breezy's new album 'Royalty' is set for release on 18th December.
Update
Chris Brown has revealed the official tracklist for his highly-anticipated new album 'Royalty'.
Fans hoping for lots of features may be left disappointed, as only Future and Atlanta up-and-comer Solo Lucci appear on the project.
Check out the full list below:
1. Back To Sleep
2. Fine By Me
3. Wrist (Feat. Solo Lucci)
4. Make Love
5. Liquor
6. Zero
7. Anyway
8. Picture Me Rollin'
9. Who's Gonna (NOBODY)
10. Discover
11. Little Bit
12. Proof
13. No Filter
14. Little More (Royalty)
Deluxe Bonus Tracks
15. Day One
16. Blow It In The Wind
17. KAE
18. U Did It (Feat. Future)
25/11/16
Chris Brown has announced that his new album 'Royalty' will now be released on 18th December.
Speaking to Hot 97, he said: "Well Black Friday, the pre-orders will be there, but the real date is gonna be Dec. 18."
24/11/16
Following rumours that Chris Brown's new album 'Royalty' had been pushed back, the singer has confirmed the official release date.
Breezy's seventh studio album is still expected to arrive on 27th November, which coincides with Black Friday in the US.
The album, which features hit singles 'Liquor' and 'Zero', was named after his one-year-old daughter Royalty.
"There comes a time when people kind of have to grow up and become more of an adult and take on different responsibilities," Chris told Ryan Seacrest earlier this year.
"I think this was just a blessing in disguise with my daughter because I get a chance to look at her and teach her the right path and also be a father in my daughter's life."
'Royalty' follows up Chris Brown's previous joint-album with Tyga 'Fan Of A Fan: The Album', and his 2014 solo album 'X'.