Chris Brown Releases Throwback R&B Love Song 'State Of The Union' - LISTEN
1 February 2018, 10:04 | Updated: 1 February 2018, 10:10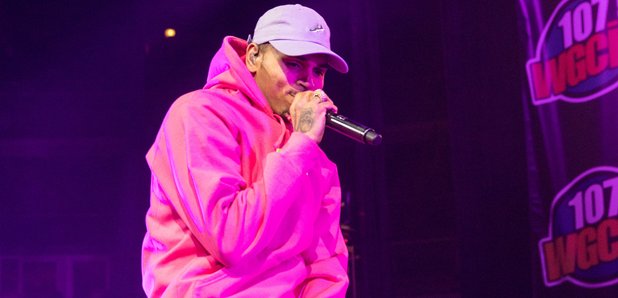 Breezy wants to get back to love songs.
Chris Brown has released a smooth new R&B song called 'State Of The Union'.
The troubled singer, who recently released double album 'Heartbreak On A Full Moon', is back with even more new music.
The 29-year-old surprised his fans by uploading a new song to his Soundcloud page called 'State Of The Union'.
Listen to the full song below:
"Dreaming all the time, thinking to myself, If I'm man enough, if I'm good enough for you/ I keep thinking about when you said," he sings over a sample of Goapele's 2001 song 'Closer'.
Taking to his Instagram comments, Chris Brown revealed that the song was indirectly inspired by Donald Trump's first State Of The Union speech this week.
"Did it after that bullsh*t Trump speech," he told a fan.
He also challenged everyone to be better. "Can we get back to love and to the music?" he said on Instagram, alongside the caption #ChallengeToBeBetter.
Meanwhile, Chris Brown is also currently working on a joint mixtape with R&B singer Jacquees.
The singer recently gave fans an update on their progress, revealing that he was "9 songs in" with Chris Brown.
Me and Breezy 9 songs in...

— Jacquees (@Jacquees) 30 January 2018